 Comic book loyalists will be happy with Ben Affleck's comments on his character in "Justice League."
After the moody, broody take we saw in "Batman v Superman: Dawn of Justice," the character will go in a more classical direction, according to the actor. He opened up to EW about the upcoming film and assured fans that the superhero will be back to his "heroic" self.
"This is a much more traditional Batman," Affleck said. "He's heroic. He does things in his own way, but he wants to save people, help people."
The actor admitted "Batman v Superman" was a departure from "the traditional Batman," noting that the Caped Crusader had a lot of rage after losing co-workers in the fight between Superman (Henry Cavill) and Zod (Michael Shannon). Moving forward, he'll apparently have put that fury behind him.
"This is more the Batman you would find if you opened up your average Batman comic book," he said.
Being less angry will probably be helpful for Batman in "Justice League." The character will have to cooperate with other superheroes in the film to save the world. His prospective allies include Wonder Woman (Gal Gadot), Ezra Miller (The Flash), Ray Fisher (Cyborg), and Jason Momoa (Aquaman).
"He's put in this position of having to reach out, find other people, convincing them to do something," Affleck said of Batman. "Part of the drama of the movie is the question of whether or not the team is going to come together."
In spite of a strong box office performance, "Batman v Superman" didn't score the greatest of reviews, so we'll see if having a more traditional Batman will help "Justice League." The film is due out Nov. 17.
[via: EW]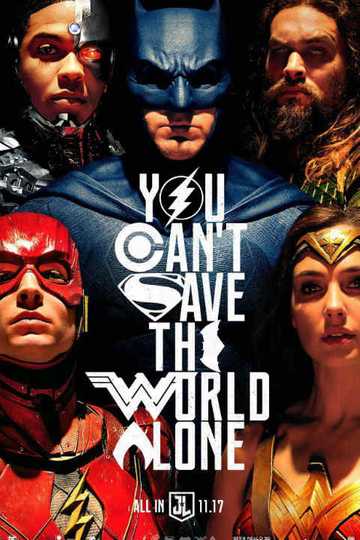 Justice League
Fuelled by his restored faith in humanity and inspired by Superman's selfless act, Bruce Wayne and Diana Prince assemble a team of metahumans consisting of Barry Allen, Arthur Curry and Victor Stone to... Read More