14 Things You Never Knew About David Fincher's 'The Game'
The best description of the Michael Douglas drama "The Game" came from director David Fincher upon the movie's release 20 years ago this week (on September 12, 1997). Fincher said it was a film about a "fashionable, good-looking Scrooge, lured into a 'Mission: Impossible' situation with a steroid shot in the thigh from 'The Sting.'"
That weird mishmash of redemption fable, action thriller, and long-con caper proved to be a modest hit, one that helped Fincher prove that his success with 1995's "Seven" hadn't been a fluke. It also became a cable staple for years. Nonetheless, as often as you've watched "The Game," the tricky, twisty tale still has some secrets, involving the movie's behind-the-scenes drama. 1. "The Game" makes a lot more sense if you think of it as a movie about movies. After all, Douglas' character, Nicholas Van Orton, essentially finds himself the lead in a thriller, surrounded by actors and sets, only he doesn't know how the script is supposed to play out. Given all of the red herrings shown in "The Game," neither does the viewer. As Fincher told The Independent upon the film's release, "Movies usually make a pact with the audience that says: We're going to play it straight; what we show you is going to add up. But we don't do that. In that respect, it's about movies and how movies dole out information."
2. Screenwriters John Brancato and Michael Ferris wrote the screenplay in 1991. They soon had rookie director Jonathan Mostow attached, with a cast led by Kyle MacLachlan and Bridget Fonda. That incarnation fell through, and Mostow, who remained aboard as a producer, ended up making his directing debut with the hit thriller "Breakdown." 3. Fincher (above, right) was set to direct "The Game" until Brad Pitt had a hole in his schedule, allowing Fincher to make "Seven" first. Later, he'd hire "Seven" screenwriter Andrew Kevin Walker to revise Brancato and Ferris' script.
4. An early script change aged Nicholas from a man in his twenties or thirties to a middle-aged man contemplating his own mortality. That allowed the filmmakers to cast Douglas, at the time a top box office draw, who could help the production drum up a bigger budget. 5. One early casting snafu had Jodie Foster in line to co-star with Douglas as his daughter. In fact, early in both stars' careers, Douglas had played Foster's dad in 1972's "Napoleon and Samantha," made when Douglas was 27 and Foster was 9. In 1996, however, Douglas was 51 and Foster was 33, and he reportedly didn't think the 18-year age gap made them convincing as father and daughter. He wanted Foster to play his sister instead.
6. That forced Foster off the project altogether, leading her to sue distributor Polygram for $14.5 million, even though her own Egg Productions was a Polygram business partner. Foster alleged that Polygram had breached its agreement with her and that she'd lost money by making herself unavailable for other films; Polygram, in turn, argued that there was no written contract. The suit was ultimately settled out of court. Five years later, Fincher and Foster would bury the hatchet and make "Panic Room." 7. Still needing a sibling for Douglas, the producers reached out to Jeff Bridges, who turned them down. Finally, they went with Sean Penn.
8.Deborah Kara Unger won the role of Christine, the film's mysterious female lead, by sending the filmmakers a reel that consisted of her sex-scene footage in David Cronenberg's creepy "Crash." Douglas and Fincher weren't sure if the audition tape was a joke, but fortunately, they met with her in person and found her charming and capable. 9. While they were waiting to get "The Game" into production, Brancato and Ferris wrote a similar script that became the 1995 Sandra Bullock thriller "The Net." When "The Game" needed a real-life TV news correspondent for a cameo, the filmmakers sought CNN's Bernard Shaw, but the channel had a (seldom honored) policy at the time barring its reporters from appearing in fiction films. So the production went instead to legendary CBS and NPR newsman Daniel Schorr, who'd done a similar cameo in "The Net."
10. As it happened, the day Schorr was to film his sequence in "The Game," the New York Times published an article critical of news reporters acting in movies, accompanied by a photo of Schorr in "The Net." Plagued with self-doubt, the newsman nearly backed out of the movie, but he managed to stay and complete the now-memorable scene of him back-talking Nicholas through the tycoon's TV. 11. Douglas said his moody, tormented performance was inspired in part by the divorce proceedings he was going through during the shoot. "It was a time for me to use a lot of myself in the picture," he recalled.
12. The paramedic who shines a light into Nicholas' eyes after his climactic fall was a cameo role for Spike Jonze, a Fincher pal who was taking a similar career path, from music video director to feature filmmaker. Within two years, Jonze would make his feature debut with "Being John Malkovich." 13. "The Game" wasn't the massive hit that "Seven" was. Still, the $50 million production earned a healthy $48 million in North America and a total of $109 million worldwide.
14. In 2012, Fincher recalled that his partner and frequent producer, Ceán Chaffin, had told him not to make "The Game."
"In hindsight, my wife was right," he told IndieWire. "We didn't figure out the third act, and it was my fault, because I thought if you could just keep your foot on the throttle it would be liberating and funny. I know what I like, and one thing I definitely like is not knowing where a movie is going."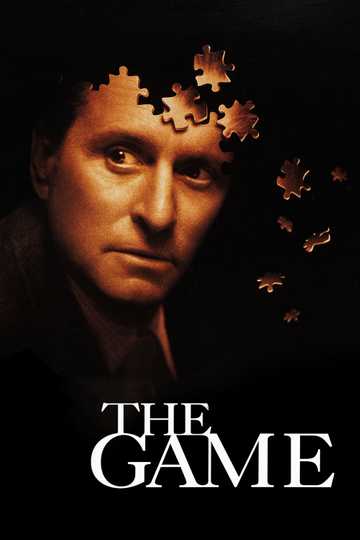 "What do you get for the man who has everything?"
In honor of his birthday, San Francisco banker Nicholas Van Orton, a financial genius and a cold-hearted loner, receives an unusual present from his younger brother,... Read the Plot