September 29th, 2017
by Kelly Woo
DC Focusing More on Standalone Movies, Less on Extended Universe
The DC Extended Universe is extending everywhere.
In a Vulture profile, DC Entertainment president Diane Nelson and chief creative officer Geoff Johns revealed that the company is deemphasizing its cinematic universe so that not all of its movies (distributed by Warner Bros.) will be connected.
This change comes on the heels of the critical and commercial success of "Wonder Woman." While the character played by Gal Gadot was introduced in "Batman v Superman: Dawn of Justice," the movie was largely a standalone.
"Our intention, certainly, moving forward is using the continuity to help make sure nothing is diverging in a way that doesn't make sense, but there's no insistence upon an overall story line or interconnectivity in that universe," Nelson said.
Johns added, "Some of the movies do connect the characters together, like 'Justice League.' But, like with 'Aquaman,' our goal is not to connect Aquaman to every movie."
DC Entertainment has been trying to keep up with Marvel's blockbuster production machine — and failing. While its movies have raked in billions of dollars, they don't make as much and don't get as good reviews as Marvel's.
In fact, the company is creating a side label (still unnamed) for standalones that are completely outside the universe. The first one would be a Joker movie written and directed by Todd Phillips ("The Hangover").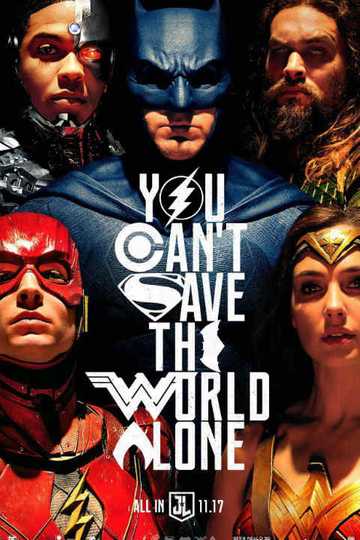 Justice League
Fuelled by his restored faith in humanity and inspired by Superman's selfless act, Bruce Wayne and Diana Prince assemble a team of metahumans consisting of Barry Allen, Arthur Curry and Victor Stone to... Read More