 The sequel to "Beetlejuice" is a little closer to actually happening: Deadline reports that Mike Vukadinovich has just been hired to rewrite the script for "Beetlejuice 2."
Vukadinovich wrote the sci-fi indie "Rememory," which premiered at Sundance. He also wrote the upcoming "Mr. Toad's Wild Ride," based on the Disneyland ride. (Did we really need a movie of that? Okay then.)
There are no official deals yet in place for original star Michael Keaton or director Tim Burton, but according to Deadline, the two "have been excited at the thought of collaborating on a sequel." They're currently working on the live-action "Dumbo."
We don't have a synopsis of the sequel, or details about whether any of the original cast -- including Winona Ryder, Alec Baldwin, and Geena Davis -- will also be returning. It's hard to imagine Beetlejuice without Lydia, the goth girl so memorably played by Ryder in the 1988 film.
[Via Deadline]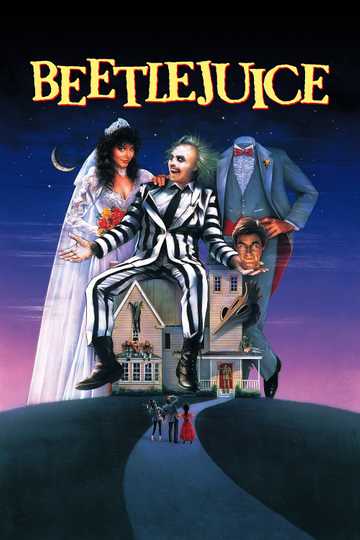 Beetlejuice
Thanks to an untimely demise via drowning, a young couple end up as poltergeists in their New England farmhouse, where they fail to meet the challenge of scaring away the insufferable new owners, who want... Read More