 After waiting months to finally see "Star Wars: The Last Jedi," fans were beyond pissed when the sound went out at a screening in Burbank, California. They stormed into the lobby, demanding that the theater restart the movie. They were not happy when told the theater wouldn't do that. Ultimately, the police had to be called in.
[Update 11:41 am]: A representative for IMAX informed Moviefone that the incident did not take place at an IMAX showing of the film, as was reported by several outlets.
Fans captured some of the mayhem on their phones. Their language is, understandably, NSFW.
@KTLAMorningNewshttps://t.co/VZnSc8G3Hg This is a link of a YouTube video taken at AMC Burbank 16 for a screening of The Last Jedi, and a near riot occurred due to audio failure in the movie. The manager threatened everyone to leave, then they called Burbank PD.

— roflcheif (@roflcheif) December 15, 2017
Burbank 16- first 10 minutes of Jedi without dialog. They refused to restart the movie because it would throw off the schedule for the theater. Why not skip the 20 minutes of previews for the next screening then? Ruined it. Big let down. Almost started a riot. #yousuckamc

— Audrey Arrecis (@AudreyArrecis) December 15, 2017
@AMCTheatres we are all here at amc Burbank 16 starwars amc prime Dolby the 1st 10 minutes of the movie starts and no sound it is mob scene

— jason arrecis (@jason_extreme) December 15, 2017
On a more humorous note, one fan tweeted that at least some of the cops received some "Star Wars" pointers from the angry crowd.
Last Jedi update: Two angry nerds are explaining three-act structure to a Burbank cop while demanding a double refund.

— Sean Keane (@seankeane) December 15, 2017
CBS reports that Burbank police were called to the theater at about 10:21 p.m. to disperse "an unruly crowd." None of the options the theater offered -- refunds, being moved to a different screening, or to return Friday for another screening -- were what ticked-off moviegoers wanted to hear.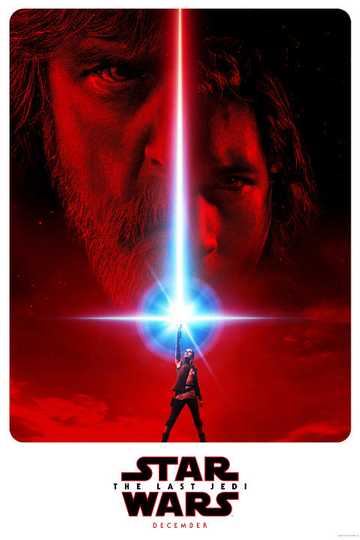 Star Wars: The Last Jedi
Rey develops her newly discovered abilities with the guidance of Luke Skywalker, who is unsettled by the strength of her powers. Meanwhile, the Resistance prepares to do battle with the First Order. Read More