 Keanu Reeves + Adam Driver = The blockbuster we're looking for.
"Star Wars: The Last Jedi" just opened last week, and Kylo Ren (Adam Driver) is getting a lot of attention. Someone sort of face-swapped Kylo with Keanu to show they're basically the same guy -- Keanu is just an older (although we know he's immortal) version.
Face-Swap Adam Driver and Keannu Reeves and you just feel confused and slightly lost... pic.twitter.com/u9bZLYX35c

— Mark Millar (@mrmarkmillar) December 18, 2017
Deja vu. It's a glitch in the Matrix. Run!
Seriously, though, it doesn't appear to be a traditional face-swap; instead it's more of a partial swap -- definitely the eyes (Keanu on the left), but the rest seems to be mostly Photoshop. Still, the resemblance between Adam Driver, 34, and Keanu Reeves, 53, is real, and it left fans feeling a disturbance in The Force:
— Dave Robinson (@5ypher) December 18, 2017
Now we know who Hollywood would call if they ever do a John Wick Jr. spinoff.

— George Helios (@GeorgeHelios) December 18, 2017
So Kylo Ren joined the dark side because someone killed his dog https://t.co/ewKBOEWmKx

— Chris (@Txrebel05) December 18, 2017
I'm holding out hope for Speed 3: Back on the Bus, starring Adam Driver. https://t.co/OFLXshWJV3

— Matt Kaufenberg (@mattkaufenberg) December 18, 2017
I have never seen keanu reaves and adam driver in the same place #StarWarsTheLastJedi#starwars#Matrix#imcallingthecopspic.twitter.com/icAu78PcZA

— Diary of Hyrule [CC] (@Daedalusxme) December 20, 2017
Older Kylo Ren? Slap my boi Keanu Reeves on there.

— EtrinalYuno (@EtrinalYuno118) December 20, 2017
does K.R. stand for keanu reeves or kylo ren
i'm so down for this pic.twitter.com/AV0IRMC7Gk

— paskopi the flyboy (@yawniverse) December 20, 2017
If only the great Alan Rickman were still with us to add Snape to this equation as Keanu and Adam/Kylo's older brother: You know what needs to happen? Someone needs to cast Mark Hamill and Sebastian Stan in a father/son movie, alongside Keanu Reeves and Adam Driver. Make it so!
Want more stuff like this? Like us on Facebook.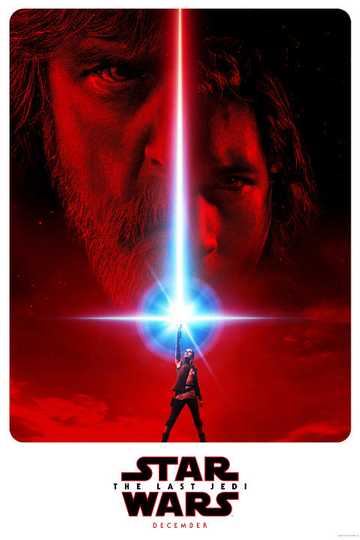 Star Wars: The Last Jedi
Rey develops her newly discovered abilities with the guidance of Luke Skywalker, who is unsettled by the strength of her powers. Meanwhile, the Resistance prepares to do battle with the First Order. Read More