January 4th, 2018
by Stephanie Topacio Long
'Wonder Woman 2' Director Patty Jenkins Promises 'Entirely New Adventure'
When "Wonder Woman 2" hits theaters, we can all look forward to seeing something new.
Patty Jenkins, the director of both the upcoming sequel and its 2017 predecessor, is promising an "entirely new adventure." She discussed the superhero flick with ET during the Palm Springs Film Festival on Tuesday and teased familiar elements but also a new journey.
"We're actually making a totally different film with a lot of the same, similar like things that we love, but it's its own movie completely, so it's not 'two' to us," Jenkins said. "It's an entirely new adventure together that we couldn't be luckier [to do]."
We're optimistic about whatever Jenkins has planned. "Wonder Woman" is the best received film in the DCEU franchise so far, and the movie was the third highest-grossing film at the domestic box office in 2017. "Wonder Woman" even earned Rotten Tomatoes scores of 92 percent from critics and 88 percent from audiences.
Star Gal Gadot also has confidence in Jenkins. She recently chatted with EW about Warner Bros. Pictures' decision to bring the director back with a huge paycheck and indicated that Jenkins is getting her due.
"The executives at Warner Bros. are smart and they showed her their appreciation," she said. "No one tried to take anyone's credit. It was clear she created an amazing movie and she should be paid for it."
We expect they'll see returns on their investment when "Wonder Woman 2" opens on Nov. 1, 2019.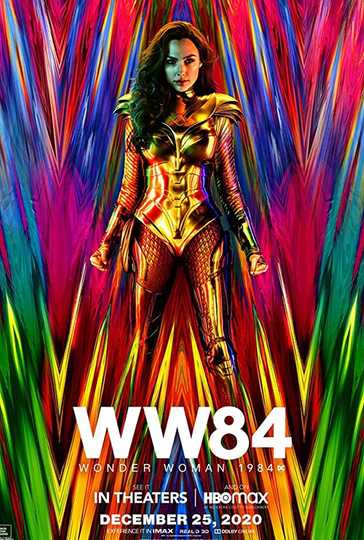 Wonder Woman 1984
A botched store robbery places Wonder Woman in a global battle against a powerful and mysterious ancient force that puts her powers in jeopardy. Read More