 Tom Cruise does his own stunts on Instagram now too!
"Mission: Impossible 6" director Christopher McQuarrie has been teasing photos for this movie via Instagram, but star Tom Cruise just joined for the first time today to reveal the official title.
Along with the official "M:I6" title, Cruise also posted a new Ethan Hunt stunt photo:
There you have it. "Mission: Impossible - Fallout."
What does it mean?
"The title has multiple meanings in the film, from the literal to the figurative," McQuarrie told Empire. "There is the threat of nuclear terrorism hanging over the movie, which is the literal threat." Figuratively, he added, "There's the notion that what's happened in the movie is the end result of choices that Ethan Hunt has made in his life. It's Ethan's past come back to haunt him. It's the fallout of all his good intentions."
In the movie, Cruise will be joined by several past "Mission: Impossible" costars, including Rebecca Ferguson, Simon Pegg, Ving Rhames, Michelle Monaghan, and Sean Harris. They will be joined by newbies Henry Cavill and His Un-shave-able Mustache, Vanessa Kirby, and Angela Basset.
McQuarrie already teased that he was just putting the finishing touches on the first trailer, so that should be coming at any time.
"Mission: Impossible - Fallout" opens July 27th, 2018. And if there isn't at least one super-intense Tom Cruise running scene, complain to him on Instagram.
Want more stuff like this? Like us on Facebook.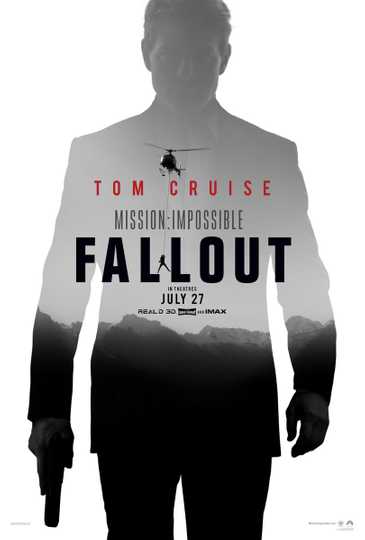 Mission: Impossible - Fallout
When an IMF mission ends badly, the world is faced with dire consequences. As Ethan Hunt takes it upon himself to fulfill his original briefing, the CIA begin to question his loyalty and his motives. The... Read More