 There was something in the air last night, and it was a new trailer for "Mamma Mia! Here We Go Again."
Fans are not over the apparent death of Meryl Streep's Donna in the upcoming sequel (whyyyyyy?!), but at least the rest of the original movie cast is still alive and well, plus they added Cher.
Cher plays Ruby Sheridan, mother of Donna, and grandmother of Amanda Seyfried's Sophie. The new clip that dropped during the 2018 Grammys shows Cher's Ruby singing the ABBA song "Fernando":
Can you hear the drums Fernando? #MammaMiaHereWeGoAgainpic.twitter.com/WuIn29choQ

— Cher (@cher) January 29, 2018
Nana Ruby is going to be an awkward party guest, but it's good to see Cher on screen again. The Oscar winner hasn't been in a movie since "Burlesque" in 2010.
Here's the official movie synopsis:
"Get ready to sing and dance, laugh and love all over again.

Ten years after Mamma Mia! The Movie grossed more than $600 million around the world, you are invited to return to the magical Greek island of Kalokairi in an all-new original musical based on the songs of ABBA. With the film's original cast returning and new additions including Lily James (Cinderella, Baby Driver), the musical comedy will open on July 20, 2018. [...]

Reprising their roles from Mamma Mia! The Movie are Academy Award winner Meryl Streep as Donna, Julie Walters as Rosie and Christine Baranski as Tanya. Amanda Seyfried and Dominic Cooper reunite as Sophie and Sky, while Pierce Brosnan, Stellan Skarsgård and Oscar winner Colin Firth return to play Sophie's three possible dads: Sam, Bill and Harry.

As the film goes back and forth in time to show how relationships forged in the past resonate in the present, James will play the role of Young Donna. Filling the roles of Young Rosie and Young Tanya are Alexa Davies (A Brilliant Young Mind) and Jessica Keenan Wynn (Broadway's Beautiful). Young Sam will be played by Jeremy Irvine (War Horse), while Young Bill is Josh Dylan (Allied) and Young Harry is Hugh Skinner (Kill Your Friends)."
"Mamma Mia! Here We Go Again" opens July 20th, 2018.
Want more stuff like this? Like us on Facebook.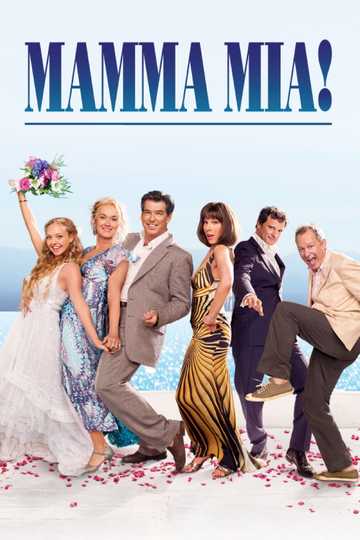 Mamma Mia!
An independent, single mother who owns a small hotel on a Greek island is about to marry off the spirited young daughter she's raised alone. But, the daughter has secretly invited three of her mother's... Read More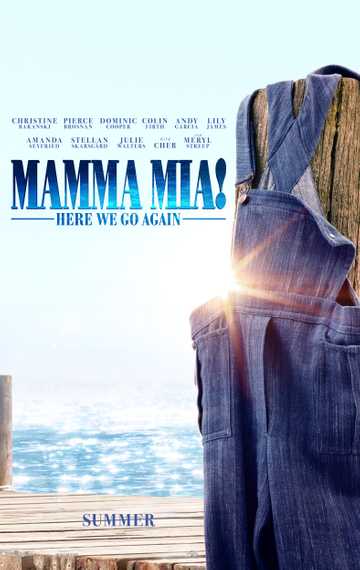 Mamma Mia! Here We Go Again
Five years after meeting her three fathers, Sophie Sheridan prepares to open her mother's hotel. In 1979, young Donna Sheridan meets the men who each could be Sophie's biological father. Read More