 Jennifer Lawrence was almost too comfortable getting nude on the set of her new movie "Red Sparrow." But she sounded genuinely chagrined when admitting her top was unbuttoned throughout Amy Schumer's "very sudden" Valentine's Day wedding.
Lawrence talked to Entertainment Tonight for the premiere of "Red Sparrow," which includes a nude scene for her sexy Russian spy character:
"There's like one particular scene in the whole movie. The night before was worse. And then when I showed up, everybody made me feel so comfortable that I probably at a certain point started making everybody else uncomfortable. Because I'd be like, 'I don't want the robe. I'm hot!' I'm, like, eating. And everybody's like, 'She needs to cover up.'"
Lawrence also revealed her dog Pippi was on set, and got upset by one scene where Lawrence was in a knife fight and fell to the ground. Little Pippi barked and ran over. "She was going to sacrifice her life for her mom!"
Speaking of true love, Lawrence was one of the A-list guests at Schumer's wedding, and she talked to ET about that, too:
"It was beautiful. It was very sudden, but it was, I was sobbing the whole -- his vows were stunning. It's when two people really love each other and they really mean it, it shows, and it was a beautiful ceremony and an amazing time. I couldn't be happier for them."
For the wedding, Lawrence recycled the pink sleeveless Philosophy dress she wore to an event in December. (That's the photo at top.) But this time, she was afraid she accidentally upstaged the bride:
"Notice my shirt was accidentally undone the whole time," Lawrence told ET. "In every wedding photo all of my buttons were undone. It looks like I was like, 'Oh, you thought this was going to be about you?'"
Haha. It's true, though. If you look at the photos Schumer posted on Instagram, Lawrence's buttons are all the way down. Apparently that was not intentional.
"Red Sparrow" -- with intentional JLaw flashing -- opens in theaters March 2nd.
Want more stuff like this? Like us on Facebook.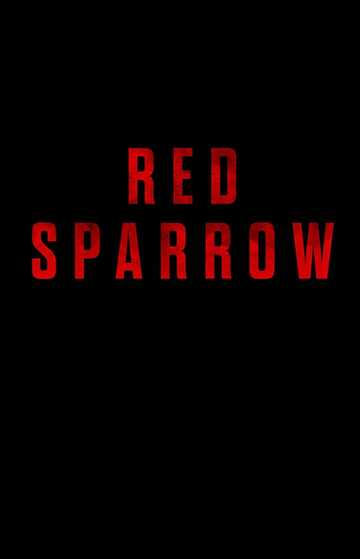 Red Sparrow
Prima ballerina, Dominika Egorova faces a bleak and uncertain future after she suffers an injury that ends her career. She soon turns to Sparrow School, a secret intelligence service that trains exceptional... Read More