March 1st, 2018
by Gina Carbone
Jennifer Lawrence Reveals the One Role It 'Devastated' Her to Lose
It's not "Twilight," although she lost that audition, too.
Jennifer Lawrence opened up about her failed auditions on "Howard Stern's SiriusXM." Ultimately, the "Red Sparrow" actress told Stern it's for the best that she didn't get the one role she wanted most in her career.
The conversation started when Stern brought up that Lawrence auditioned for "Twilight." Why didn't she get the part? "I didn't really know what it was," she said. "When you audition, when you're like a run-of-the-mill actor -- we're all auditioning for all sorts of things -- you just get, like, five pages, and they're like, 'Act, monkey!' When it came out I was like, 'Hot damn! Woah.'"
Stern asked if she was jealous to lose the part, and she said no.
"No. The only thing -- Emma Stone and I actually had this conversation once, 'cause we used to always audition for the same things. Which now seems silly, because our careers are so different. She got one thing that I was dying for. But the one thing that really killed me -- the only time I've ever been truly devastated by losing an audition -- 'cause most of the time you're like 'Ah, it wasn't meant to be, move on, what can you do?' -- was Tim Burton's 'Alice in Wonderland.' That one devastated me."
Australian actress Mia Wasikowska got the "Alice in Wonderland" role, and returned as the character for 2016's "Alice Through the Looking Glass." Lawrence did go see the 2010 film, and called Wasikowska "perfect and amazing" as Alice. "And I couldn't have had a British accent." There's a very good chance Wasikowska wishes she had landed several roles that Jennifer Lawrence got, especially the ones that got her Oscar nominations and a win.
JLaw's "Red Sparrow" opens in theaters Friday, March 2nd.
[Via: ET]
Want more stuff like this? Like us on Facebook.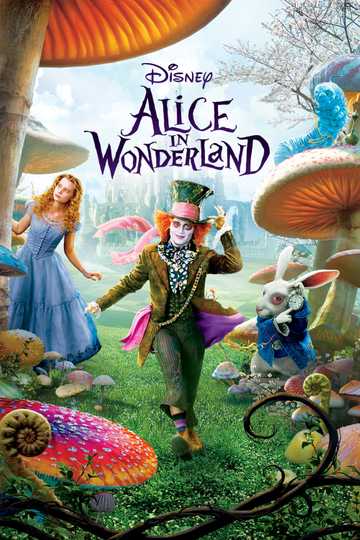 Alice in Wonderland
Alice, now 19 years old, returns to the whimsical world she first entered as a child and embarks on a journey to discover her true destiny. Read More