 Every Marvel superhero ever (pretty much) joins up to battle Thanos (Josh Brolin) from destroying half the universe in the final trailer for "Avengers: Infinity War."
Which, of course, means everyone doesn't see eye to eye, including Star-Lord (Chris Pratt), who tells Tony Stark (Robert Downey Jr), "Let's talk about this plan of yours. I think it's good. Except, it sucks. So let me do the plan and that way, it might be really good." Tony's response? "Wow."
There's also Black Panther (Chadwick Boseman) warmly greeting Captain America (Chris Evans), a new invention from Shuri (Letitia Wright), Spider-Man (Tom Holland) and Doctor Strange (Benedict Cumberbatch)'s awkward first meeting, and tween Groot.
There are nail-biting glimpses of Thor (Chris Hemsworth), Doctor Strange, Iron Man and Cap appearing to be on the verge of defeat from Thanos, who now has all the Infinity Stones. Say it ain't so!
We'll find out April 27.
Watch the whole epic trailer here:Marvel also unveiled the official poster, which, like the trailer, is crowded with superheroes. And also bright -- very, very bright. Thanos reigns over all, with Iron Man getting top placement of the 24 heroes. That is, if we can truly count Nebula (Karen Gillan) as being on the side of good now.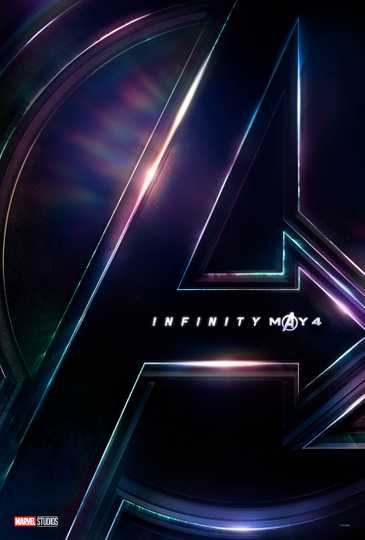 Avengers: Infinity War
As the Avengers and their allies have continued to protect the world from threats too large for any one hero to handle, a new danger has emerged from the cosmic shadows: Thanos. A despot of intergalactic... Read More