 Believe it or not, Clint Barton/Hawkeye (Jeremy Renner) will be in "Avengers: Infinity War."
He's missing from every trailer, all of Marvel's posters, and many of the magazine spreads. Ironically -- or maybe intentionally? -- that has made him one of the biggest talking points of the publicity run-up to "Avengers 3."
Where is Hawkeye?
He's an original Avenger. So it's strange to see the marketing ignore him so completely.
Total Film went ahead and asked co-director Anthony Russo why Jeremy Renner's Hawkeye has been missing from every trailer/teaser/TV spot:
"All will be explained when people see the movie. It's all tied into the story."
But he is in the story, and one of the early magazine spreads showed off his new mohawk look:
Right On Target
Hawkeye might be missing from the Infinity War trailer, but I think his new look hits the mark dead center.#Hawkeye#JeremyRenner#InfinityWarTrailer#AvengersInfinityWar#AvengersInfinityWarTrailer#MarvelCinematicUniversepic.twitter.com/AZhZDrDAx5

— Revelbots (@revelbots) November 30, 2017
Last year, Renner attempted to answer questions on Hawkeye's role, while not really being able to say much of anything. It's a frustrating for him, too (although maybe secretly fun). He told the South China Morning Post he didn't worry about things like what they put in the trailers. But he did tease some pleasant surprises ahead for the character:
"We're doing a lot of really wondrous things that I've always wanted to do with this character ... I think everyone will be very pleased when they find out what happens."
Comic book readers suspect a Ronin storyline may be ahead, but we'll see.
In the meantime, fans have been creating their own Hawkeye promo materials, and sometimes Renner even re-posts them:
"All will be explained" when the movie opens in theaters April 27, but be sure to avoid the spoilers that might leak out in the days before that from the L.A. premiere and worldwide screenings.
Want more stuff like this? Like us on Facebook.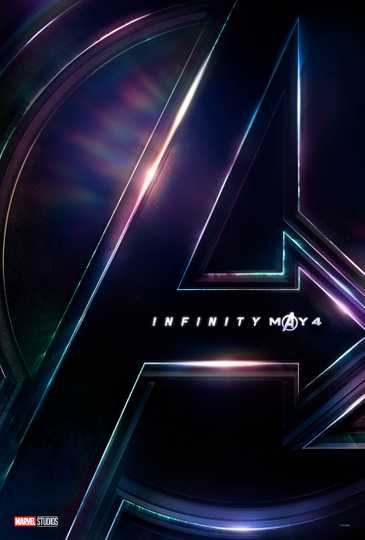 Avengers: Infinity War
As the Avengers and their allies have continued to protect the world from threats too large for any one hero to handle, a new danger has emerged from the cosmic shadows: Thanos. A despot of intergalactic... Read More