 You're never too old to accomplish your dreams -- or have fun doing so.
That's one of the lessons in Warner Bros. Pictures new trailer for "Life of the Party," starring Melissa McCarthy. The studio unveiled the latest preview Wednesday, and it centers on Deanna (McCarthy), a perimenopausal women who decides to go back to college after her husband leaves her. The divorce is ugly, but it leads to some beautiful -- not to mention hilarious -- experiences.
McCarthy is joined in the film by Molly Gordon, who plays her college-aged daughter, Maddie. The latter seems to take her mom under her wing once they're both co-eds, and she and her friends show Deanna the ropes. Before they know it, she's eating marijuana-infused chocolate bark, doing the walk of shame, and generally taking advantage of her chance to live out her wild college years. They grow up so fast, don't they?
Watch the trailer below.
The film, which was written by McCarthy and her husband, director Ben Falcone, also stars Maya Rudolph, Gillian Jacobs, Julie Bowen, and Jacki Weaver, among others.
"Life of the Party" opens May 11.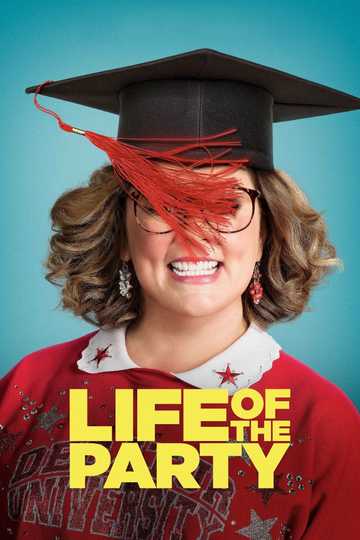 Life of the Party
Dumped by her husband, longtime housewife Deanna turns regret into reset by going back to college. Winding up at the same school as her daughter, Deanna plunges headlong into the campus experience –... Read More