 "The Angry Birds" had better get ready to welcome some new friends — and enemies.
The movie's sequel, "The Angry Birds Movie 2," has added a bunch of new names to its voice cast, including "This Is Us" star Sterling K. Brown, "Saturday Night Live" player Leslie Jones, and "Crazy Ex-Girlfriend" creator Rachel Bloom.
Also joining in the fun for round 2 are Eugenio Derbez (the "Overboard" remake), Zach Woods ("Silicon Valley"), Awkwafina ("Ocean's 8"), Lil Rel Howery ("Get Out"), Dove Cameron ("Agents of S.H.I.E.L.D."), Beck Bennett ("SNL"), and Brooklynn Prince, the 7-year-old breakout from "The Florida Project."
The sequel also brings back Jason Sudeikis (Red), Josh Gad (Chuck the Yellow Bird of Speed),Danny McBride (Bomb the Bird of Bomber), Bill Hader (Leonard), and Peter Dinklage (Mighty Eagle). It's unclear if Maya Rudolph will return as Matilda.
Jones will voice the villain, but the new cast members' roles remain unidentified.
"The Angry Birds Movie 2" is set for release September 20, 2019 — which coincides with the 10th anniversary of the game's release.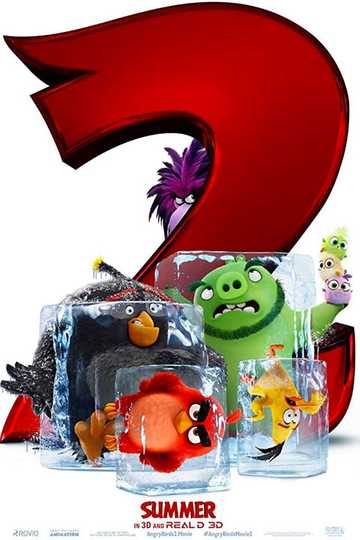 The Angry Birds Movie 2
Red, Chuck, Bomb and the rest of their feathered friends are surprised when a green pig suggests that they put aside their differences and unite to fight a common threat. Aggressive birds from an island... Read More