 One of the world's most acclaimed animation studios has revealed the title, synopsis, cast list, and first image for its upcoming fifth feature release, which the company is touting as its "most ambitious film to date."
Laika -- the minds behind films like "Coraline" and recent Oscar nominee "Kubo and the Two Strings" -- announced at Cannes this week that it's soon set to debut "Missing Link." There's no concrete release date yet, but it's expected to premiere in the U.S. sometime in the spring of 2019.
The all-star voiceover cast is led by Hugh Jackman, Zoe Saldana, and Zach Galifianakis, and also includes cameos from Emma Thompson, Stephen Fry, Timothy Olyphant, Matt Lucas, David Walliams, Ching Valdez-Aran, and Amrita Acharia. "Missing Link" focuses on a cryptozoologist (Jackman) who journeys to the Pacific Northwest to seek out a mysterious creature, Mr. Link (Galifiankis), the last of his kind. The unlikely duo then pair up to try to find other creatures like Mr. Link, along the way joining forces with an adventurer (Saldana) and battling some baddies looking to thwart their mission.
According to Laika president and CEO Travis Knight, the film's scale is massive, and blends "fine art, craftsmanship, and cutting-edge technology to achieve something we've never tried before: a raucous comedy entwined with a swashbuckling epic, underscoring the universal need to find belonging." The film combines "keenly felt emotion, madcap humor, and retina-bursting visuals," Knight continued, adding that the feature is "a kaleidoscopic cinematic experience unlike any other" and is "the most striking thing we've ever done."
High praise indeed. We're already penciling in an appointment at the multiplex for next year.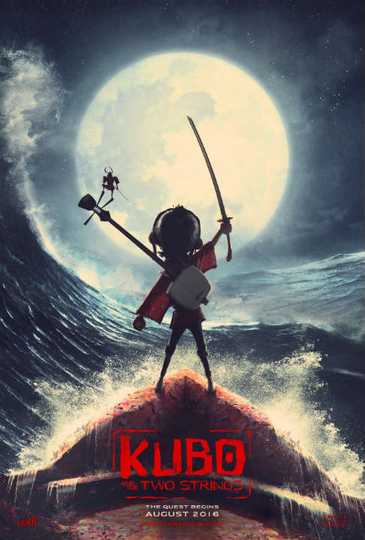 Kubo and the Two Strings
Kubo mesmerizes the people in his village with his magical gift for spinning wild tales with origami. When he accidentally summons an evil spirit seeking vengeance, Kubo is forced to go on a quest to solve... Read More