Johnny Depp Tries to Solve The Notorious B.I.G. Murder in 'City of Lies' Trailer
Johnny Depp plays real-life L.A.P.D. detective Russell Poole in "City of Lies," following the murder investigations of The Notorious B.I.G. and Tupac Shakur.
Forest Whitaker costars in the film, which just released its first trailer -- in addition to the official photo above.
The movie was previously called "LAbyrinth," in reference to the book by Randall Sullivan. That book's lengthy full title is "LAbyrinth: A Detective Investigates the Murders of Tupac Shakur and Notorious B.I.G, the Implication of Death Row Records' Suge Knight, and the Origins of the Los Angeles Police Scandal." Phew!
Here's the trailer:And here's the official movie synopsis:
"Based on the true story of one of the most notorious and unsolved cases in recent time, CITY OF LIES is a provocative thriller revealing a never-before-seen look at the infamous murder of The Notorious B.I.G. shortly following the death of Tupac. L.A.P.D. detective Russell Poole (Johnny Depp) has spent years trying to solve his biggest case, but after two decades, the investigation remains open. "Jack" Jackson (Forest Whitaker), a reporter desperate to save his reputation and career, is determined to find out why. In search of the truth, the two team up and unravel a growing web of institutional corruption and lies. Relentless in their hunt, these two determined men threaten to uncover the conspiracy and crack the foundation of the L.A.P.D. and an entire city."
For what it's worth, which may be nothing, this is the same film set where Johnny Depp was accused of trying to attack a crew member.
"City of Lies" opens in theaters on September 7th.
Want more stuff like this? Like us on Facebook.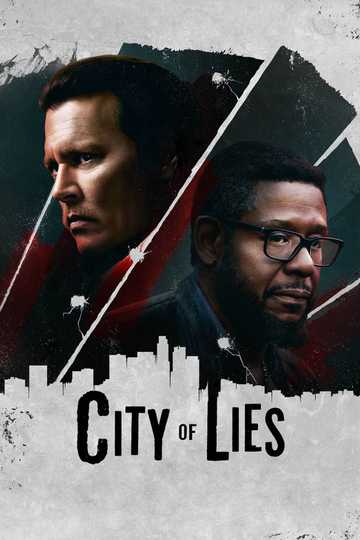 "The only thing more notorious than the crime, was the cover up."
1 hr 52 min
Mar 19th, 2021
Los Angeles Police Department detective Russell Poole has spent years trying to solve his biggest case -- the murders of The Notorious B.I.G. and Tupac Shakur --... Read the Plot