 It's not happening.
Paramount shuffled its release schedule around a bit, and removed "Transformers 7" completely. It was previously set to arrive in theaters on June 28, 2019.
The "Bumblebee" spinoff -- considered "Transformers 6" -- is still scheduled for this December 21.
This is what can happen when a studio gets too ambitious. Back in 2016, Paramount announced the release dates for "Transformers" 5, 6, and 7 -- with 5 released on June 23, 2017 (that was "The Last Knight'"), followed by "Transformers 6" on June 8 (that's "Bumblebee," which was moved to December), and then "Transformers 7" on June 28, 2019.
It's not too shocking to see "Transformers 7" get the boot after the performance of "Transformers: The Last Knight." It made a decent amount of money overseas, but just $130 million at the domestic box office off a reported $217 million budget. Plus, both critics and fans were unimpressed, with the movie picking up multiple Razzie Nominations and little else.
But the franchise isn't done, it's reportedly getting a makeover/reboot following "Bumblebee." We'll see.
In other Paramount schedule news, Tiffany Haddish's comedy "Limited Partners" now has the June 28, 2019 release date. Taron Egerton's Elton John biopic "Rocketman" got a release date of May 17, 2019, which may be considered counterprogramming to "John Wick: Chapter Three," which opens the same day. And the Stephen King adaptation "Pet Sematary" got its release date moved up just a bit from April 19, 2019 to April 5, 2019.
Want more stuff like this? Like us on Facebook.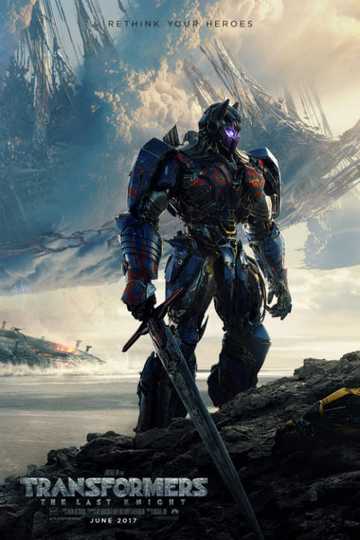 Transformers: The Last Knight
Autobots and Decepticons are at war, with humans on the sidelines. Optimus Prime is gone. The key to saving our future lies buried in the secrets of the past, in the hidden history of Transformers on Earth. Read More