 Your cold, dead heart is no match for Winnie the Pooh and his Hundred Acre Wood friends in the new, full-length trailer for "Christopher Robin."
This trailer explains a bit more of what's going on in this movie, which bears striking resemblance to "Hook." Ewan McGregor stars as the titular character, now an adult with his own family and struggling with demons from World War II. He's forgotten that youthful, hopeful, joyful side of himself — until Winnie, Tigger, Eeyore, and crew show up to remind Christopher of the simple pleasures of life.
The trailer is filled with gentle humor and a delightful whimsical quality. This movie definitely seems like one of those heartwarming, heart-tugging family films where you may need a few tissues at times.
The cast is certainly top-notch, with Hayley Atwell as Christopher's wife Evelyn; Bronte Carmichael as his daughter Madeline; and Mark Gatiss as Giles Winslow, Robin's boss. Jim Cummings voices Winnie the Pooh and Tigger; Brad Garrett voices Eeyore; Toby Jones voices Owl; Nick Mohammed voices Piglet; Peter Capaldi voices Rabbit; and Sophie Okonedo voices Kanga.
"Christopher Robin" opens in theaters August 3.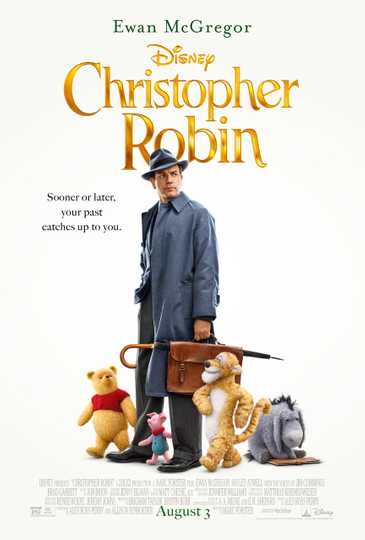 Christopher Robin
Christopher Robin, the boy who had countless adventures in the Hundred Acre Wood, has grown up and lost his way. Now it's up to his spirited and loveable stuffed animals, Winnie The Pooh, Tigger, Piglet,... Read More