Tiffany Haddish Teaches Kevin Hart a Few Lessons in New 'Night School' Trailer
Tiffany Haddish is the scariest teacher you're glad you didn't have in high school in the new trailer for "Night School." And poor Kevin Hart is going to learn the square root of 91, if she has to punch some sense into his thick head.
The trailer features some footage we didn't seen in the first teaser. The set-up is the same: Hart plays a failed salesman who wants to get a GED to move on up in the world and Haddish is his no-nonsense, "brick wall" of a teacher.
This trailer showcases more of the supporting cast, including Rob Riggle, Romany Malco, and Mary Lynn Rajskub, as Hart and his fellow GED students attempt to steal the test so they can pass. But of course, the focus is all on Hart and Haddish's insanely good comedic chemistry.
"Night School" opens in theaters September 28.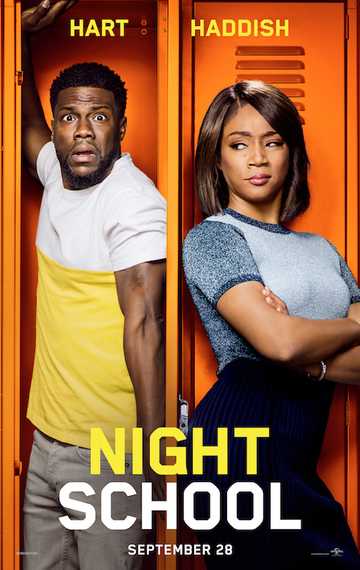 Night School
Teddy Walker is a successful salesman whose life takes an unexpected turn when he accidentally blows up his place of employment. Forced to attend night school to get his GED, Teddy soon finds himself dealing... Read More