June 13th, 2018
by Gina Carbone
First Official 'Wonder Woman 2' Photos Show ... '80s Steve Trevor?
We knew Gal Gadot's Diana Prince and director Patty Jenkins were returning for the "Wonder Woman" sequel, which appears to be called "Wonder Woman 1984."
But Chris Pine's Steve Trevor hanging out in an '80s mall? This is a surprise.
"Wonder Woman 2" is now filming, and Patty Jenkins and Gal Gadot shared the first two photos on social media.
Welcome to WONDER WOMAN 1984, Steve Trevor! #WW84pic.twitter.com/BCLARdVuTu

— Patty Jenkins (@PattyJenks) June 13, 2018
Hmmm....
Not to get all up in your spoilers, but ... how?
So, your Army hero Captain Steve comes back from the dead decades later... pic.twitter.com/rQeeAsC9Up

— Tom Oldham (@thomasoldham) June 13, 2018

Also, look at this blast from the '80s past:
Wonder Woman 1984 #WW84pic.twitter.com/aFei1Taqrt

— Gal Gadot (@GalGadot) June 13, 2018
(Do you think Diana got caught up in the pop culture mystery of "Who Shot J.R.?")
So far, Kristen Wiig has been confirmed to play the villain Cheetah in this sequel. Pedro Pascal has been cast in a mysterious but "pivotal" role.
"Wonder Woman 2" -- apparently "Wonder Woman 1984" -- is scheduled for release in theaters Nov. 1, 2019.
Want more stuff like this? Like us on Facebook.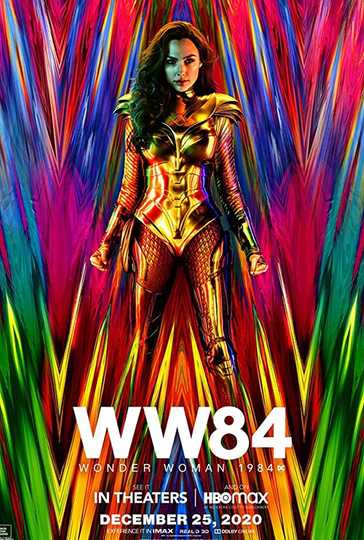 Wonder Woman 1984
A botched store robbery places Wonder Woman in a global battle against a powerful and mysterious ancient force that puts her powers in jeopardy. Read More