Blake Lively is ghosting all of us.
Lionsgate released the first full trailer for "A Simple Favor," which stars Lively as Emily Nelson, an elegant and impossibly cool woman who strikes up a sort-of friendship with fellow mom Stephanie (Anna Kendrick). Emily is mysterious and eccentric — even her husband (Henry Golding) calls her a "beautiful ghost."
Then, Emily literally ghosts and disappears without a trace after calling Stephanie for the titular favor. Is she dead? Where did she go? Should her husband be a suspect?
https://www.youtube.com/watch?v=80zBJXx91B0
The movie is based on Darcey Bell's mystery thriller of the same name and directed by Paul Feig, who's going a bit darker than his usual projects. It seems like there will be a lot of twists and turns and revelations, with Linda Cardellini at one point issuing this warning to Stephanie: "She was not a normal person like you or me. I'd never seen such a beautiful girl want to be so invisible."
"A Simple Favor" opens in theaters September 14.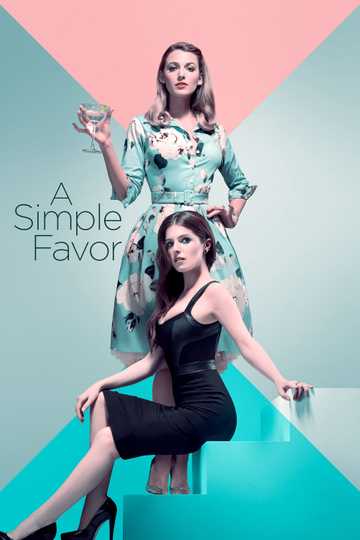 A Simple Favor
Stephanie, a dedicated mother and popular vlogger, befriends Emily, a mysterious upper-class woman whose son Nicky attends the same school as Miles, Stephanie's son. When Emily asks her to pick Nicky up... Read More