Chloe Sevigny and Kristen Stewart Bring Bloody Passion to 'Lizzie' Borden Movie Trailer
Lizzie Borden took an axe
And gave her mother forty whacks
When she saw what she had done
She gave her father forty-one
Ah, "Lizzie." The Lizzie Borden story is irresistible to Hollywood. Now Chloë Sevigny is stepping into the role of the woman accused -- but acquitted -- of killing her father and stepmother with an axe in 1892 Fall River, Massachusetts.
"Lizzie" presents her father as an abuser, including of the family's housemaid Bridget, played by Kristen Stewart. In the film, Lizzie and Bridget fall in love, leading up to the violent crimes.
Here's the trailer:
Here's the synopsis:
"Academy Award nominee Chloë Sevigny ('Boys Don't Cry,' 'Big Love') stars as Lizzie Borden, the notorious woman at the heart of one of the most enduring mysteries in American history. After a lifetime of loneliness, Lizzie finds a kindred spirit in housemaid Bridget Sullivan (Kristen Stewart) and their secret intimacy sparks an unthinkable act. Director Craig William Macneill ('The Boy (2015),' 'Channel Zero: Candle Cove') explores the days leading up to the savage crimes in a dark tale of repression, exploitation and thwarted dreams."
"Lizzie" premiered at Sundance, and Chloe Sevigny was candid with HuffPost about it not quite being what she originally imagined.
"So much has been said [about Borden]. But I think that we just really wanted to focus on how she went about finding [her freedom] and how important that was to her and what that meant to her. Whether it was through the relationship with [her maid] or ultimately killing her parents for money ― because money equaled freedom then. It still does. I wanted it to be this rousing, smash-the-patriarchy piece, and then she gets everything she wants monetarily — the capitalist dream. She gets the house on the hill, and Bridget leaves her. Her sister leaves her. She ends up alone."
This story has been a passion project for her since 2010, but suffered many delays. She said she was originally hoping for "Black Swan" meets "Capote" but director Macneill went for a more restrained approach and cut many big moments -- including the development of Lizzie and Bridget's affair, and more to the relationship with Lizzie and her parents.
"It was very hard," Sevigny told HuffPost. "I was like, 'If you have another scene with Kristen Stewart and you don't put it in your movie, you're stupid. What's your problem?' But almost every movie goes through that. Almost everything that was on the page was filmed, and a lot of it didn't make it in the movie."
"Lizzie" -- which co-stars Jamey Sheridan, Fiona Shaw, Kim Dickens, Denis O'Hare, Jeff Perry, and Jay Huguley -- opens in select theaters September 14.
Want more stuff like this? Like us on Facebook.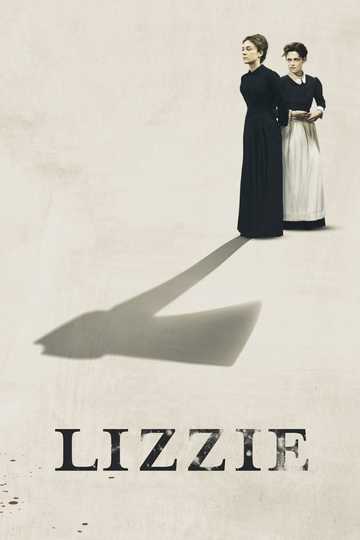 "The legend of Lizzie Borden"
Massachusetts, 1892. An unmarried woman of 32 and a social outcast, Lizzie lives a claustrophobic life under her father's cold and domineering control. When Bridget... Read the Plot