Oh, it's going to be so much fun if Chewie ever meets Rocket -- aka Rabbit -- and Groot on screen.
In Marvel comics, Chewie is Captain Marvel/Carol Danvers' (Brie Larson) pet cat, who turns out to be an alien species called a Flerken.
"Captain Marvel" just shared its first trailer and poster, and fans noticed a little "random cat" in the bottom left corner. That's Chewie.
In the comic, Carol meets the "Guardians of the Galaxy," and Rocket is the one who identifies Chewie (yes, Carol named her after Chewbacca) as a Flerken. Rocket tries to kill Chewie before she can lay eggs. Doesn't work.
The Marvel Cinematic Universe always puts its own twist on things, but it's good to see Chewie made the cut for the movie.
"Captain Marvel" -- along with the Skrulls and their latest CD cover memes -- will be released in theaters March 8th, 2019.
Want more stuff like this? Like us on Facebook.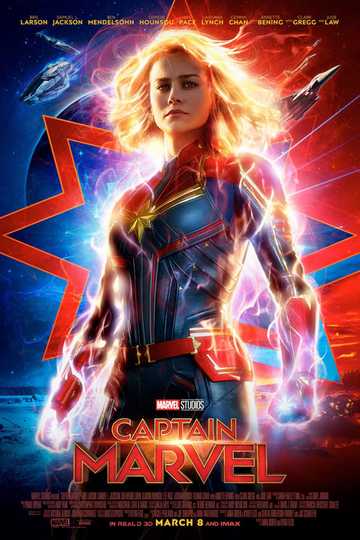 Captain Marvel
The story follows Carol Danvers as she becomes one of the universe's most powerful heroes when Earth is caught in the middle of a galactic war between two alien races. Set in the 1990s, Captain Marvel... Read More