New 'Bumblebee' Trailer Is Packed With Humor, Heart, and Transformers
The new official "Bumblebee" trailer is sweet, funny, and pretty badass. It looks promising.
Don't let us down!
This "Transformers" franchise spinoff/prequel is the first movie in the series to not be directed by Michael Bay. So maybe that's why there's some hope out there, hope that Travis Knight might do things differently after five Bay movies.
This new trailer does have a lot more Transformers action than the first trailer -- along with some standard Sector 7 agent growling from John Cena -- but the focus is still on the relationship between 'Bee and teen Charlie (Hailee Steinfeld).
Here's the official synopsis:
"Every hero has a beginning... On the run in the year 1987, Bumblebee finds refuge in a junkyard in a small Californian beach town. Charlie (Hailee Steinfeld), on the cusp of turning 18 and trying to find her place in the world, discovers Bumblebee, battle-scarred and broken. When Charlie revives him, she quickly learns this is no ordinary, yellow VW bug."
"Bumblebee" also stars Jorge Lendeborg Jr., John Ortiz, Jason Drucker, Pamela Adlon, Stephen Schneider, and Kenneth Choi, with Angela Bassett and Justin Theroux voicing Decepticons. You can watch the movie in theaters starting December 21.
Want more stuff like this? Like us on Facebook.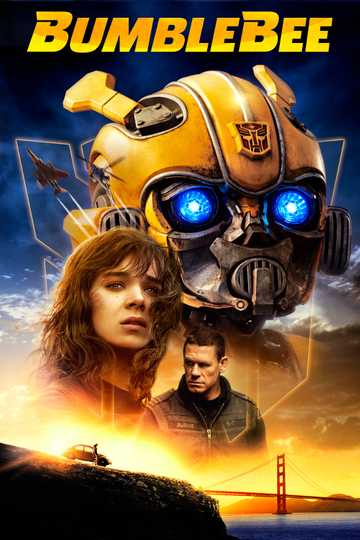 "Every hero has a beginning."
1 hr 54 min
Dec 21st, 2018
On the run in the year 1987, Bumblebee finds refuge in a junkyard in a small Californian beach town. Charlie, on the cusp of turning 18 and trying to find her place... Read the Plot