"Dark Phoenix" will rise a few months later than scheduled, and a different kind of "Deadpool" might be ringing in the holidays.
Just days after releasing the first teaser trailer, 20th Century Fox is pushing back the "X-Men" movie, while adding an untitled "Deadpool" movie to the upcoming December calendar.
The flurry of moves are all a domino effect. Fox is opening an untitled "Deadpool" movie on December 21. That means it has to delay "Alita: Battle Angel" from that date to Feb. 14, 2019. In turn, that pushes back "Dark Phoenix" to June 7, 2019. And the planned "Gambit" movie (which apparently will have a romantic comedy vibe) has been pushed from June 7, 2019 to March 13, 2020.
Many are speculating that Fox is planning to release a PG-13 version of "Deadpool 2," May's hit sequel. Star Ryan Reynolds fanned the rumor flames by posting an image calling back to "The Princess Bride." In the pic, Fred Savage is in bed, listening to Deadpool read a bedtime story. That could indicate the PG-13 version will have a similar format and could explain the difference in language and violence levels.
If the PG-13 "Deadpool" is indeed what will open Dec. 21, it will have a lot of stiff competition at the box office in "Aquaman," "Spider-Man: Into the Spider-Verse" and "Bumblebee."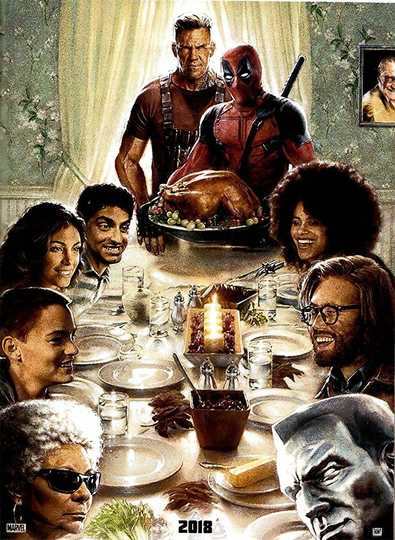 Deadpool 2
Wisecracking mercenary Deadpool battles the evil and powerful Cable and other bad guys to save a boy's life. Read More