First 'X-Men: Dark Phoenix' Trailer Arrives, Watch Sophie Turner's Teaser
Sophie Turner is ready to show off Jean Grey's intense journey.
UPDATE: Here is the first trailer, as promised:
Here's the plot synopsis:
In DARK PHOENIX, the X-MEN face their most formidable and powerful foe: one of their own, Jean Grey. During a rescue mission in space, Jean is nearly killed when she is hit by a mysterious cosmic force. Once she returns home, this force not only makes her infinitely more powerful, but far more unstable. Wrestling with this entity inside her, Jean unleashes her powers in ways she can neither comprehend nor contain. With Jean spiraling out of control, and hurting the ones she loves most, she begins to unravel the very fabric that holds the X-Men together. Now, with this family falling apart, they must find a way to unite -- not only to save Jean's soul, but to save our very planet from aliens who wish to weaponize this force and rule the galaxy.
Sophie Turner was indeed on "The Late Late Show" Wednesday night:
Original post:
"X-Men: Dark Phoenix" was delayed a few months for some reshoots, but it's arriving in theaters this February 14, 2019. (Same day as the new "Happy Death Day" sequel.)
We've seen photos of the "X-Men" film, but now the first trailer is ready for fans.
Sophie Turner teased the trailer debut, which will happen during her appearance tonight (Wednesday to Thursday) on "The Late Late Show with James Corden" on CBS.
Her announcement came with a mini teaser, with a gorgeous backdrop:
The "Dark Phoenix" saga follows telepath Jean Grey's battle with her own mind.
Back in December, Sophie Turner told EW she studied multiple personality disorder and schizophrenia in order to play Jean's duality. "So many scenes I have to go from broken-down Jean — that's when she's most susceptible to Phoenix infiltrating her — to this confident, arrogant, judgmental character within milliseconds."
The "Dark Phoenix" cast told EW this movie -- set in 1992, almost 10 years after "X-Men: Apocalypse" -- is the most emotional "X-Men" movie yet.
Watch the first trailer tonight, and see the full film on Valentine's Day.
Want more stuff like this? Like us on Facebook.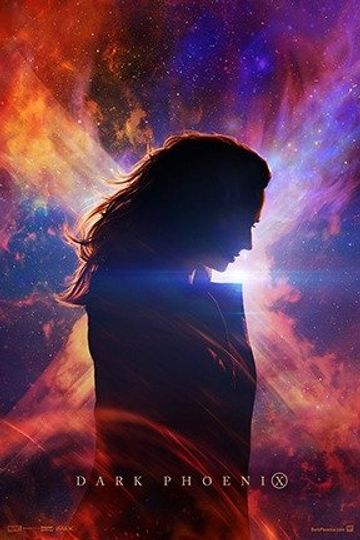 "The Phoenix will rise."
The X-Men face their most formidable and powerful foe when one of their own, Jean Grey, starts to spiral out of control. During a rescue mission in outer space,... Read the Plot