Liam Neeson Says His Horse in 'Buster Scruggs' Remembered Him From Previous Film
There have been plenty of films chronicling the unbreakable bond between people and dogs, but this story about Liam Neeson and a horse could easily be the next animal-centric feature to hit the big screen.
According to the actor, a horse that he worked with on an unnamed film years ago was on set for his new Joel and Ethan Coen western flick, "The Ballad of Buster Scruggs." And as the New York Post's Page Six reports, Neeson claims the pair had quite the connection.
"I play a traveling impresario," Neeson explained of his "Buster Scruggs" role. "We filmed in New Mexico. The odd thing is the horse who pulls my wagon knew me."
Uh, excuse us?
Here's how the actor described the encounter, per Page Six:
"You won't believe it. I'm saying this horse knew me. He actually remembered me from another Western we made a while back. I love animals. When we worked together before I took special care of him. I fed him treats. Gave him apples."

...

"He whinnied when he saw me [this time]. And pawed the ground."
The A.V. Club reports that horses are actually known for having long memories, as evidenced by this study. Neeson didn't name the film on which he worked with the animal previously, so it's unclear how much time passed between the two productions, though Vulture suggests the flick in question could be either 2014's "A Million Ways to Die in the West" or 2006's "Seraphim Falls."
So apparently being a horse's best friend is part of the star's very particular set of skills. Seriously, Hollywood, we would absolutely watch a movie about Neeson's bond with this horse. Make it happen.
[via: Page Six, h/t The A.V. Club]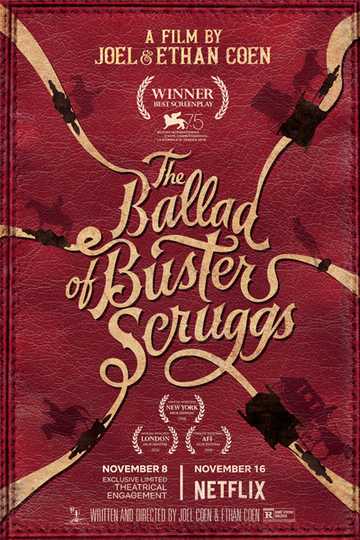 The Ballad of Buster Scruggs
Vignettes weaving together the stories of six individuals in the old West at the end of the Civil War. Following the tales of a sharp-shooting songster, a wannabe bank robber, two weary traveling performers,... Read More