October 17th, 2018
by Gina Carbone
Why Rupert Grint Almost Quit 'Harry Potter' After Fourth Movie
Rupert Grint is 30 years old. It's hard to imagine it, since we've known him as Ron Weasley in the "Harry Potter" film series since he was cast at age 11.
Grint was part of the main cast for eight "Harry Potter" films. Now he's co-starring in the Sony Crackle series "Snatch," and talking to the Independent about his formative years.
Apparently he used the word "weird" more than a dozen times when talking about his Harry Potter experience.
He told the Independent he almost quit the series after filming the fourth film, "Harry Potter and the Goblet of Fire."
"I had just finished my GCSEs [General Certificate of Secondary Education exams]. I thought 'Do I actually want to keep doing this? It's a bit of a drag.' Because obviously it's a big sacrifice. You take for granted anonymity -- just doing normal stuff, just going out. Everything was different and a little bit scary. There were times when I was like 'I'm done.'"
Damn. Why is Ron always the quitter?
You could argue Grint was lucky to get the high profile role -- which came with the kind of fortune that magically vanishes any of the usual Muggle money problems. But everything in life is a trade-off, and the loss of anonymity that came with fame was a big issue for him. Not just from paparazzi and tabloids looking for dirt, but also from fans constantly whispering, taking photos, or approaching him because he's Ron.
"It's almost like having a split personality. Sometimes it can be quite dehumanizing to have people just taking pictures of you when you're out. To them, you are just this one thing. It's a weird existence. But that's my life. I can't really remember life before it. In a weird way, you become blasé about it. It becomes normal and you adapt."
Of course, Grint did finish filming the series and he even went back to watch the play "Harry Potter and the Cursed Child," watching a new older actor in the role of Ron Weasley.
Independent asked if he'd ever go back to play Ron in an eventual movie version of the stage play.
"Never say never, but, for me, I closed the book on that. It was a huge and amazing part of my life that I feel ended at the right time. We're all saying this, but we're ready to move on. The interesting thing is, I saw the play a couple of years ago, and it's based 30 years on. It was very strange seeing someone else play Ron. A character I really thought I was. We merged into the same person. To see someone else's portrayal of it, it was like an out-of-body experience. It was very strange. I loved it."
Read his full interview for more. In addition to "Snatch" -- which he also helps executive produce -- Grint will soon be seen as Inspector Crome opposite John Malkovich in the BBC's adaptation of Agatha Christie's "The A.B.C. Murders."
Want more stuff like this? Like us on Facebook.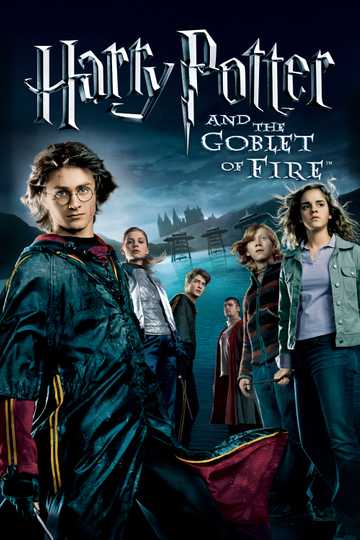 Harry Potter and the Goblet of Fire
When Harry Potter's name emerges from the Goblet of Fire, he becomes a competitor in a grueling battle for glory among three wizarding schools—the Triwizard Tournament. But since Harry never submitted... Read More