Evan Rachel Wood Would Love a 'Practical Magic' Sequel Following Her Character
Yes. A thousand times YES.
"Practical Magic" -- starring Sandra Bullock and Nicole Kidman as the wonderfully witchy Owens sisters -- just celebrated its 20th anniversary on October 16.
Evan Rachel Wood was only about 11-years-old when she played Sally's (Bullock) daughter Kylie Owens, who looked and acted a lot more like her Aunt Gillian (Kidman).
"Westworld" star Evan, now 31, retweeted an anniversary post...
... then responded to a fan's idea for a sequel following her character today:
No doubt. The fan who suggested the idea is actually Netflix's social media manager, so if Netflix gets behind this, we could at least potentially add it to their list of 10 gazillion titles. Or maybe it could still get a wide theatrical release.
All of this is theoretical rather than practical magic, of course, since there is no sequel plan to speak of. Not yet.
But come on. If Evan Rachel Wood is down for it, and fans are into the idea, why not? It's not a reboot. It's not even one of those "continuations" set in the same universe. It's a straight-up sequel picking up the story 20 years later. Please?
Want more stuff like this? Like us on Facebook.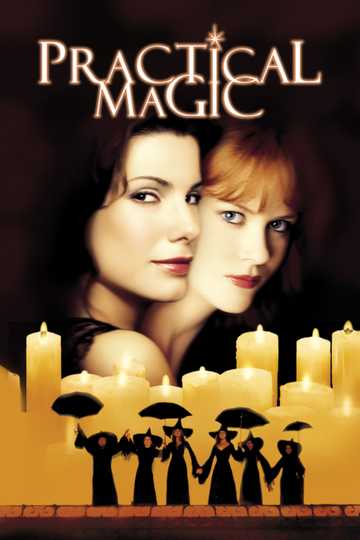 "For two sisters from a family of witches, falling in love is the trickiest spell of all."
1 hr 44 min
Oct 16th, 1998
Sally and Gillian Owens, born into a magical family, have mostly avoided witchcraft themselves. But when Gillian's vicious boyfriend, Jimmy Angelov, dies unexpectedly,... Read the Plot