October 31st, 2018
by Kelly Woo
'A Madea Family Funeral' Trailer Brings Back Tyler Perry's Character One Last Time
Madea is back — but sadly, she's saying goodbye.
Tyler Perry recently revealed he is retiring his famous elderly character, after one final movie, "A Madea Family Funeral," and a farewell stage tour. And now, he's released the trailer for Madea's last hallelujah.
No, Madea herself is not the person being memorialized. A family reunion turns somber and leads the whole family to travel to backwoods Georgia, where sordid secrets threaten to spill out.
Madea takes charge of organizing the funeral because, as she notes, "I've been burying a lot of men. A lot of 'em."
Madea was first introduced on the big screen in 2005's "Diary of a Mad Black Woman." Since then, the franchise has made more than $500 million.
But Perry is ready to retire the character.  "I'm happy to kill that old bitch. I'm tired, man," hd told SiriusXM radio host Bevy Smith. "I just don't want to be her age, playing her."
"A Madea Family Funeral" opens in theaters March 1, 2019.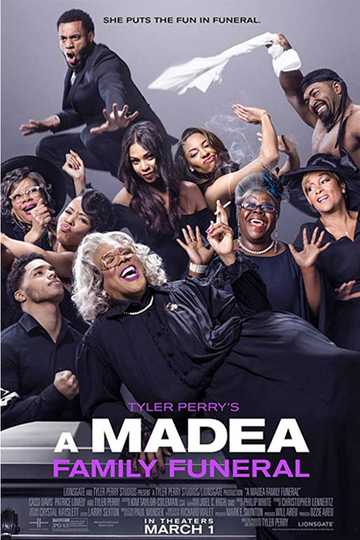 A Madea Family Funeral
A joyous family reunion becomes a hilarious nightmare as Madea and the crew travel to backwoods Georgia, where they find themselves unexpectedly planning a funeral that might unveil unpleasant family secrets. Read More