'Bumblebee' Casts Dylan O'Brien as Voice of the Autobot
"Bumblebee: The Movie" will make the Autobot's voice heard in a new way.
With the "Transformers" prequel due out later this month, IGN recently chatted with producer Lorenzo di Bonaventura about how the character will speak. It turns out that "Maze Runner" actor Dylan O'Brien will lend his voice to the car-slash-robot character.
Di Bonaventura explained that they wanted to make sure "you got to hear his voice." This differs from previous films in which Bumblebee only spoke through his car radio, as Deadline pointed out. However, the producers felt it was important given that the upcoming movie is an origin story.
What O'Brien brought to table -- or to the Autobot, perhaps we should say -- were some special vocal traits.
"Dylan has that great quality in his voice of youthful exuberance, and also sort of trustworthiness," di Bonaventura told IGN. "I think those are the two qualities that we wanted Bumblebee to have."
Those qualities will presumably help Bee bond with teen Charlie (Hailee Steinfeld). In the film, she buys a yellow Volkswagen, and then only later discovers that it's not your average car. There will be even more surprises in store for her, too, thanks to a government agency called Sector 7 and other Transformers.
This is another action flick for O'Brien, even if we don't see him onscreen. He previously starred in the Maze Runner trilogy and "American Assassin." Fans also know him for his role in the series "Teen Wolf."
"Bumblebee" stars Steinfeld, John Cena, Jorge Lendeborg Jr., John Ortiz, Jason Drucker, Pamela Adlon, and Stephen Schneider. The script was written by Christina Hodson and Kelly Fremon Craig, and Travis Knight directed.
"Bumblebee: The Movie" opens Dec. 21.
[via: IGN]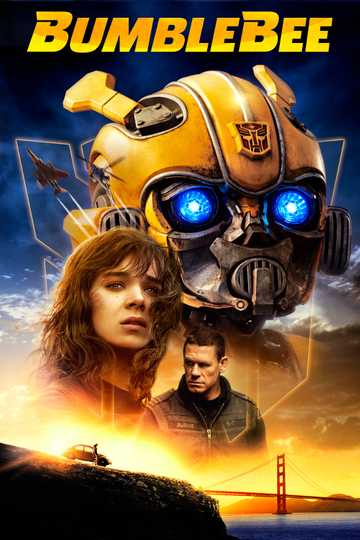 "Every hero has a beginning."
1 hr 54 min
Dec 21st, 2018
On the run in the year 1987, Bumblebee finds refuge in a junkyard in a small Californian beach town. Charlie, on the cusp of turning 18 and trying to find her place... Read the Plot