Quentin Tarantino's upcoming '60s-set flick "Once Upon a Time in Hollywood" is shrouded in mystery, though it will revolve in part around the infamous Charles Manson murder spree. But the film may also be hiding a clue about Tarantino's next project, too.
A new story from The Hollywood Reporter suggests that a character in the film could be serving as a gateway for Tarantino to reboot a classic western TV series. In "Once," Luke Perry is playing a man named Scott Lancer -- which also happens to be the name of one of the leads on "Lancer," which ran on CBS for two seasons, from 1968 to 1970.
According to THR, "Tarantino negotiated a deal with the widow of the show's creator, Samuel A. Peeples, for the rights to the series and is contemplating bringing 'Lancer' back as a limited-run TV series or movie." It may not be just a coincidence that Perry's character has the same name as a character from that show, but the film could perhaps serve as a jumping off point for Tarantino to make his own version of "Lancer."
That's all purely speculation, though, and THR says that it reached out to both Peeples's wife and Tarantino, and has not received comment. If this is truly a secret, it would make sense that both parties would want to keep it hush-hush.
We'll have to wait until Tarantino talks -- or "Once" hits theaters -- before we know for sure. "Once Upon a Time in Hollywood" is set for release on July 26, 2019.
[via: The Hollywood Reporter]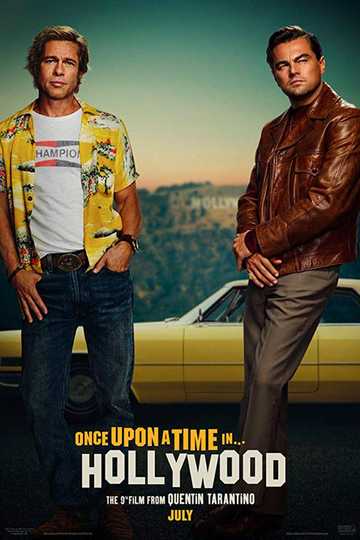 Once Upon a Time… in Hollywood
Los Angeles, 1969. TV star Rick Dalton, a struggling actor specializing in westerns, and stuntman Cliff Booth, his best friend, try to survive in a constantly changing movie industry. Dalton is the neighbor... Read More