The Guardians of the Galaxy are still without a leader behind the lens, following the controversial firing of writer-director James Gunn last summer. And now, one high-profile candidate has taken himself out of the running for the gig.
During an appearance at the Television Critics Association winter press tour to promote his new FX series, "What We Do in the Shadows" (based on his film of the same name), Taika Waititi addressed the rampant rumors that Marvel wants him to take over the "Guardians" franchise from Gunn. When asked if he had met with studio heads to discuss the possibility, Waititi said he "didn't really," adding that he didn't think it was appropriate for him to replace the dismissed director.
He explained:
"For me, those are James (Gunn)'s films. Going into something like that with his stamp all over his films, would be like going into someone's house and saying 'Hey, I'm your new dad, and this is how we make peanut butter sandwiches now.' It feels kind of awkward."
We don't blame Waititi for feeling that way at all, and imagine many other directors share that sentiment, too, since Disney and Marvel haven't been able to find anyone else to take the job, either. But despite Waititi's reluctance to head up "Guardians 3," the "Thor: Ragnarok" director said he has a great relationship with the folks from the MCU.
"I'm still hanging out with those guys (Marvel) and talking about new stuff," he told the TCA crowd. " ... I want to do another movie with them."
Here's hoping we see that one sooner than we see "Guardians 3" (if that flick ever materializes).
[via: Deadline]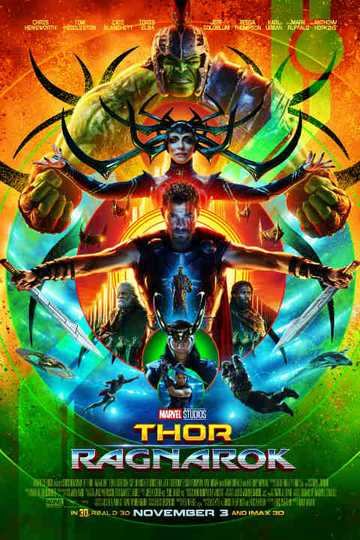 Thor: Ragnarok
Thor is imprisoned on the other side of the universe and finds himself in a race against time to get back to Asgard to stop Ragnarok, the destruction of his home-world and the end of Asgardian civilization,... Read More