14 Things You Never Knew About 'Mean Girls' on its 15th Anniversary
For a movie all about the awful ordeal that is high school, "Mean Girls" is still a surprisingly fun way to spend a couple hours. As this beloved comedy celebrates its 15th anniversary, here are some fun facts you might not know about the making of "Mean Girls" and the sequels we may or may not ever see.
1. Writer Tina Fey based the screenplay on her personal experiences in high school and on Rosalind Wiseman's 2002 self-help book "Queen Bees and Wannabes."
2.Lindsay Lohan originally read for the part of Regina George, but eagerly agreed to play Cady Horn instead after fearing playing the villain might harm her reputation.
3. Meanwhile, Amanda Seyfried, (who made her film debut in "Mean Girls") was originally cast as Cady, but producer Lorne Michaels felt she fit the role of Karen better.
4. Despite playing the mother to Rachel McAdams' character Regina, Amy Poehler is only seven years older than McAdams. 5. The reason Tim Meadows' Mr. Duvall is shown to have carpal tunnel syndrome is because Meadows was recovering from a broken hand during filming.
6.Lizzy Caplan's character is named Janis Ian in tribute to the musician of the same name, who also happened to be the very first musical guest on "Saturday Night Live."
7. While Regina, Karen and Gretchen are known by all their classmates as "The Plastics," they never actually refer to themselves by that name in the movie.
8. The 2009 Mariah Carey song "Obsessed" was inspired by Regina's line, "Why are you so obsessed with me?"
9. Several sexually charged lines in the movie had to be altered in order to maintain a PG-13 rating. For example, when questioned about her virginity, Cady was originally asked "Is your cherry popped?" instead of "Is your muffin buttered?".
10. There have been multiple "Mean Girls" video games, including a PC game released in 2009 and an iOS game released in 2015.
11. October 3 has been labeled "National Mean Girls Day" by fans.
12. ABC Family debuted a made-for-TV sequel called "Mean Girls 2" in 2011. Despite the title, the movie is more remake than sequel, and Mr. Duvall is the only character to return.
13. Lohan has campaigned for a direct sequel  and even written a story treatment that includes roles for Jamie Lee Curtis and Jimmy Fallon.
14. WB and New Line were also developing a spinoff called "Mean Moms," with Jennifer Aniston in talks to star back in 2014. Unfortunately, the project seems to have fallen into development hell.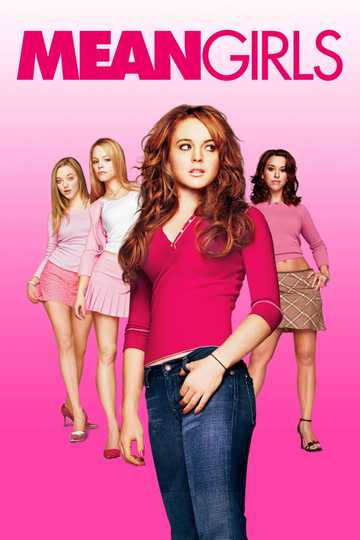 "Welcome to girl world."
1 hr 37 min
Apr 30th, 2004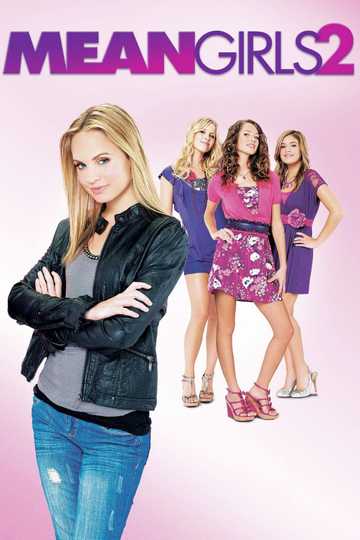 "The Plastics are back!"
1 hr 36 min
Jan 23rd, 2011