July 15th, 2019
by Kelly Woo
Rumor: 'Bond 25' Will Introduce a Black Woman as the Next 007
The question of who will be the next James Bond is a long-running game that fans and bookies alike enjoy playing. As Daniel Craig's tenure as 007 comes to a close, basically every name in Hollywood has been thrown into the mix: Idris Elba. Tom Hardy. Tom Hiddleston. Richard Madden.
Now, there's a new name floating around, courtesy of a report by the Daily Mail and it's a completely new one: Lashana Lynch.
The black British actress starred in "Captain Marvel" as Air Force pilot and Carol Danvers' best friend Maria Rambeau.
The Daily Mail notes that Lynch will not actually be James Bond, but play an agent who takes over his famous codename, 007.
In "Bond 25," Craig's titular character has retired and is enjoying some R&R in Jamaica.
"There is a pivotal scene at the start of the film where M says, 'Come in, 007,' and in walks Lashana," a source told the Daily Mail.
"It's a popcorn-dropping moment. Bond is still Bond, but he's been replaced as 007 by this stunning woman. Bond, of course, is sexually attracted to the new female 007 and tries his usual seduction tricks, but is baffled when they don't work on a brilliant, young black woman who basically rolls her eyes at him and has no interest in jumping into his bed. Well, certainly not at the beginning."
The choice of a black woman to be the new 007 may have been influenced by Phoebe Waller-Bridge, the creator of "Fleabag" and "Killing Eve," who was recruited to work on the script for "Bond 25."
Recently, Waller-Bridge sounded off on Bond's relationship with women.
"There's been a lot of talk about whether or not [the Bond franchise] is relevant now because of who he is and the way he treats women," she told Deadline.
"I think that's bollocks. I think he's absolutely relevant now. It has just got to grow. It has just got to evolve, and the important thing is that the film treats the women properly. He doesn't have to. He needs to be true to this character."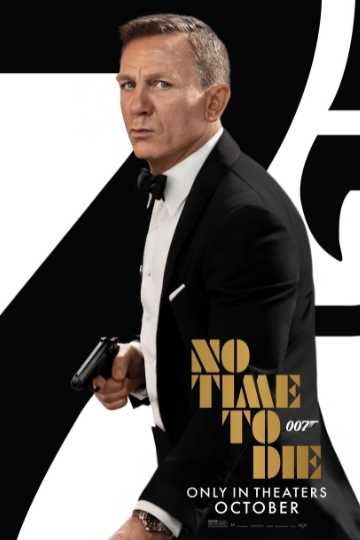 No Time to Die
Bond has left active service and is enjoying a tranquil life in Jamaica. His peace is short-lived when his old friend Felix Leiter from the CIA turns up asking for help. The mission to rescue a kidnapped... Read More