Coming Soon: 'Baywatch: The Documentary'
"Baywatch," the skin-and-surf show about lifeguards starring David Hasselhoff, Pamela Anderson and a changing line-up of beach babes, is getting the documentary treatment.
Already confirmed to be interviewed are Hasselhoff, Nicole Eggert, David Chokachi, Alexandra Paul, Erika Eleniak, Gena Lee Nolin Hulse, Jason Simmons, and Jeremy Jackson. Producers are still trying to line up interviews with Anderson, Carmen Electra and Michael Bergin, according to THR.
Filmmakers Matthew Felker, 39, and Brian Corso, 44 — whose first collaboration was the documentary "Public Figure" — are hoping to start filming in the next few weeks.
Besides interviewing former cast members, "Baywatch: The Documentary," will take an (ahem) deeper dive into the cultural impact of the syndicated series. From 1989-2001, it was the most watched show in the world.
"We want to show the audience how it culturally shaped an entire decade," explains Felker, who became an open water lifeguard thanks to the series."The look and feel and tone of 'Baywatch' bled into everything '90s. 'Baywatch' is about as synonymous with a decade as the Kardashians are to today's current pop culture."
"Baywatch" led to the short-lived crime-solving spin-off, "Baywatch Nights," and three direct-to-video films.
It also inspired the 2017 feature film starring Dwayne Johnson and Zac Efron. While it had the requisite hot beach bodies, the R-rated movie bombed with only $58 million at the domestic box office. Hasselhoff and Anderson both had cameos in the film.
[Via THR]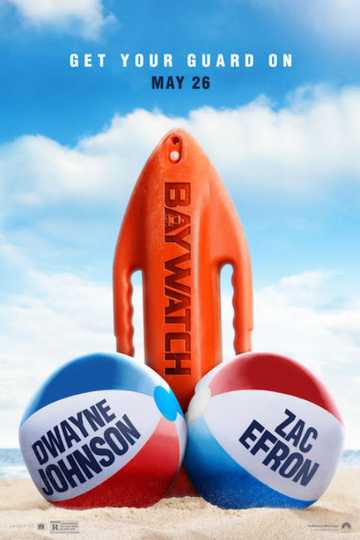 "Don't worry, summer is coming"
1 hr 56 min
May 26th, 2017
Devoted lifeguard Mitch Buchannon butts heads with a brash new recruit. Together, they uncover a local criminal plot that threatens the future of the Bay. Read the Plot