Eddie Murphy Is a Blaxploitation Legend in 'Dolemite Is My Name' Trailer
Larger than life Blaxploitation icon Rudy Ray Moore could easily have been a character in one of his own films, and now, the pioneering comedian-musician-actor-producer is getting the star treatment as the subject of a new Netflix biopic, "Dolemite Is My Name." 
"Dolemite Is My Name" stars the perfectly cast Eddie Murphy as Moore, who toils for years as an obscure stand-up comic, releasing ridiculously obscene albums (sample title: "Eat Out More") that gain a small but devoted cult following. Moore's real goal is to become a film star, but his over-the-top ideas don't exactly have studios lining up to finance his projects; instead, he decides to make a movie himself, based around his popular stand-up character Dolemite.
He enlists a rag-tag group of collaborators for the film "Dolemite," which features the titular kung fu-fighting pimp getting framed for a crime, busting out of jail, and seeking revenge, with a group of butt-kicking prostitutes by his side. Wesley Snipes costars as D'Urville Martin, who Moore convinces to play the villain in the flick by also giving him the director job. Martin is more than a little skeptical, especially when he gets on set and sees firsthand how bonkers the project really is.
"Dolemite Is My Name" looks every bit as fun, graphic, and off-the-wall as "Dolemite," and features an absolutely stacked supporting cast, including Keegan-Michael Key, Craig Robinson, Mike Epps, Tituss Burgess, Da'Vine Joy Randolph, and Snoop Dogg. It's set to debut at the Toronto International Film Festival in September, and hit theaters later this fall.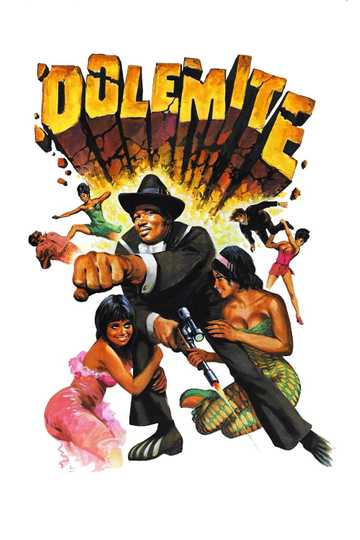 "With his All-Girl Army of Kung Fu Killers!"
1 hr 30 min
Apr 26th, 1975
Dolemite is a pimp who was set up by Willie Greene and the cops, who have planted drugs, stolen furs, and guns in his trunk and got him sentenced to 20 years in... Read the Plot