Terrence Malick's newest film "A Hidden Life" received rapturous reviews at the Cannes Film Festival, where it debuted earlier this year. The WWII-era drama may be his most acclaimed film since "Tree of Life."
Fox Searchlight unveiled the trailer for the "A Hidden Life," which tells the true story of Franz Jägerstätter (August Diehl), an Austrian farmer and Catholic who refuses to fight in the Third Reich army. As a result, the conscientious objector is imprisoned.
"What's happened to our country?" Franz wonders. "We're killing innocent people, raiding other countries, preying on the weak. If our leaders, if they're evil, what does one do?"
The trailer highlights the gorgeous cinematography and intense handheld camera sequences that usually mark Malick's movies. For this project, he worked with director of photography Jörg Widmer.
"A Hidden Life" will also play at the Toronto Film Festival. It's set to open in theaters December 13.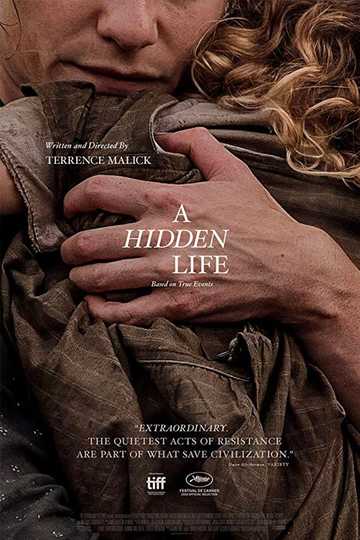 A Hidden Life
Austrian farmer Franz Jägerstätter faces the threat of execution for refusing to fight for the Nazis during World War II. Read More