Greta Gerwig's 'Little Women' Trailer Is Here to Give You All the Feels
Louisa May Alcott's beloved autobiographical novel, "Little Women," has endured for generations for a reason: The story of four sisters -- focusing on the fiercely independent Jo -- is timeless, and continues to inspire more than 150 years since it was first published. Oscar-nominated writer-director Greta Gerwig is set to release her own take on the material, and as the film's new trailer proves, it's an adaptation that appears to do incredible service to the original.
Gerwig has assembled an all-star cast for her version, led by Saorise Ronan as Jo March, an aspiring writer who has loftier ambitions than simply finding a husband. But while Jo is undoubtedly the protagonist, the trailer also offers a more well-rounded look at her siblings Meg (Emma Watson), Beth (Eliza Scanlen), and Amy (Florence Pugh).
The trailer is simply beautiful, both intimate and sprawling, and radiates warmth. The care with which Gerwig handles the story is evident, and each character seems to be thoughtfully and perfectly cast -- particularly Timothee Chalamet, who plays the dreamy boy next door (and Jo's would-be love interest), Laurie.
Even minor roles are occupied by top-tier talent, with Laura Dern portraying March family matriarch Marmee, and Meryl Streep appearing as the imposing Aunt March, an inspired -- and absolutely flawless -- choice. Aunt March is particularly concerned about Jo's desire to buck gender conventions, a notion with which our heroine vehemently disagrees.
"Women have minds and they have souls, as well as just hearts. And they've got ambition and they've got talent, as well as just beauty," Jo says. "I am so sick of people saying that love is all a woman is fit for."
We can't wait to see this entire film. "Little Women" opens on Christmas Day.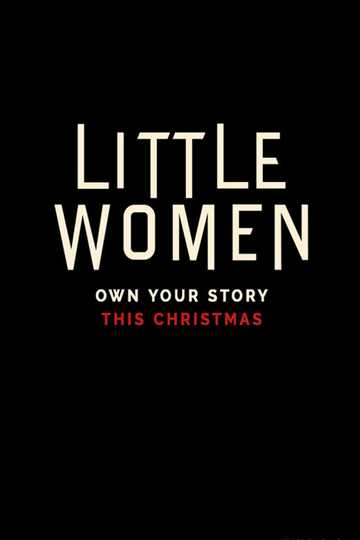 "Own your story"
2 hr 15 min
Dec 25th, 2019
Four sisters come of age in America in the aftermath of the Civil War. Read the Plot