What to Watch this Week: 'Zack Snyder's Justice League,' 'The Courier,' 'Happily,' 'Last Call,' & more
If you're curious as to what new movie this week might be best for you, Moviefone is here to help you find it and watch it. This week's recommended films include a superhero do-over, a couple of deep dives into real-life scandals, a couple of stories about strained friendships, a gory anthology, and killer pants. Here are the movies we're suggesting this week:
Zack Snyder's Justice League (HBO Max)
Back in 2017, 'Justice League' was one of the most highly anticipated superhero movies of the year. Featuring most of DC Comic's heavy-hitters, it landed with more of a thud than a bang. While fans were supportive overall, their knowledge over the troubled production that Zack Snyder had to leave due to family tragedy left them feeling like there had to be a better movie in there somewhere. Over the years, fans grumbled about #ReleaseTheSnyderCut, and Warner Bros studios listened. In a move rare for the entertainment industry, fans got their way, and Snyder got more cash to shoot more material the way he originally intended. The result is 242 minutes of superheroic goodness, with more complete backstories for the characters and entirely new scenes never before enjoyed by the hardworking fans.
Watch It If: You want to know more about The Flash and Cyborg, you're excited to enjoy all the talk about "boxes" like it's for the first time, and you're  trying to make up for lost time watching the smash-smash-boom-boom that we haven't gotten over the past year with all these film delays. Oh, AND you love f-bombs. There are WAY more in this version.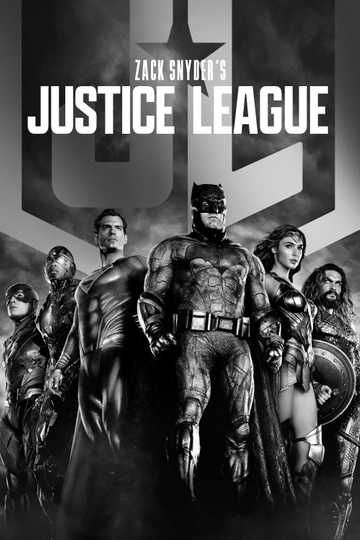 ---
The Courier (In Theaters)
One day, British businessman Greville Wynne (Benedict Cumberbatch) is a regular guy, and the next, he's a Cold War spy who has no idea what he's gotten himself into. Based on a true story, Wynne finds himself working with the CIA (Rachel Brosnahan), MI-6, and a Soviet Officer (Merab Ninidze) to potentially avoid the Cuban Missile Crisis.
Watch It If: Your day-to-day video conferences and "putting a pin in it" conversations are making you long for a higher purpose. Also recommended for fans of Benedict Cumberbatch who disappointed he didn't show up in 'WandaVision' like we all expected.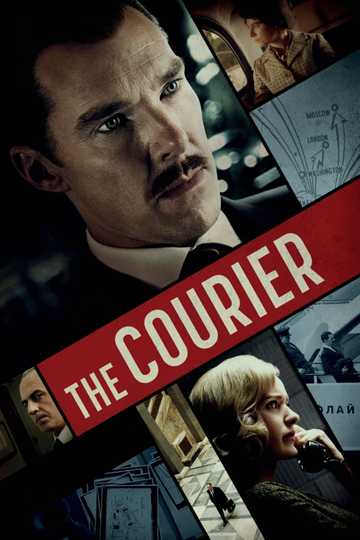 "Based on the incredible true story of a Welsh businessman turned spy."
1 hr 52 min
Mar 19th, 2021
---
Happily (In Theaters and On Demand)
Tom (Joel McHale) and Janet (Kerry Bishé) are the kind of couple that makes everyone's eye muscles ache from rolling skyward so much. They're so in love and totally attracted to each other, and it doesn't even seem to have cooled off in the years they've been married. Naturally their friends hate them. And when a mysterious stranger (Stephen Root) shows up, their love and loyalty is put to the test--not just for each other but to their friends. They end up with dark secrets at a retreat, surrounded by people who might want to put a stop to the lovey-dovey nonsense forever.
Watch It If: You want to discourage your spouse to ever accept social invitations ever again, and for deep cut indie comedy fans of Charlyne Yi ('Knocked Up', '30 Rock').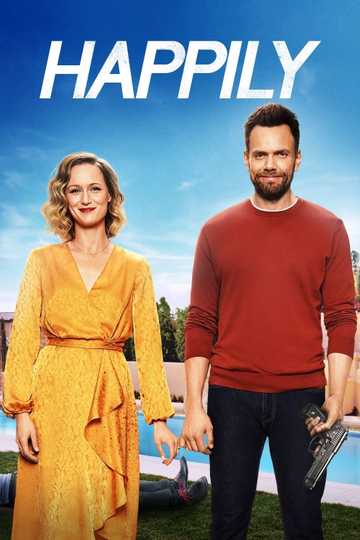 "A killer romantic comedy."
1 hr 36 min
Mar 19th, 2021
---
Last Call (In Theaters and On Demand)
Jeremy Piven plays a man who has lost his zest for real estate and life in general. When he gets called back to his old neighborhood in Philly, he faces a tough decision as he reconnects with the faces from his past: does he find the energy to breathe new life into his family owned bar, or does he sell out to a land developer who wants to plop a casino there instead?
Watch It If: You've wondered where Piven and Jamie Kennedy have been the last couple years, and if you also struggle with reconciling the reality of the present with the memories of the past.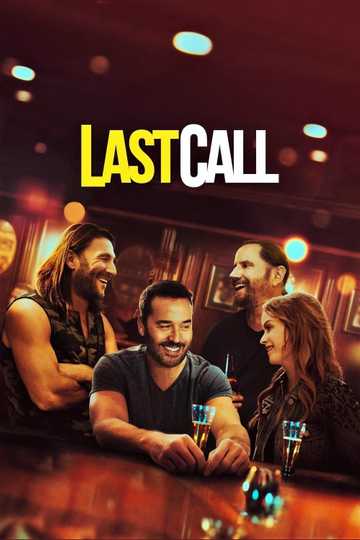 "Some places never change."
1 hr 41 min
Mar 19th, 2021
A local success story, Mick, returns home to his offbeat blue collar Irish neighborhood in the shadows of Philadelphia for a funeral and is obligated to stay to... Read the Plot
---
Operation Varsity Blues: The College Admissions Scandal (Netflix)
It was only a matter of time before this film was released, showing the tangled web of deceit woven by numerous parents of varying privilege to get their kids into college. Part documentary, part reenactment using actual FBI wiretaps, the film stars Matthew Modine as Rick Singer, the man who orchestrated admissions for numerous kids at Ivy league schools in exchange for payments adding up to $25 million over seven years. His method was to lie about the sports they were involved in and fake their SAT tests, and it was highly effective. It was also highly illegal, and most famously sent actresses Felicity Huffman and Lori Loughlin to prison for approximately seventeen minutes.
Watch It If: You miss gossiping with the neighbors about people in the neighborhood you know are up to something, and if you want to feel smug satisfaction about your kid getting into college the old fashioned way--by putting off their essays until last minute and asking you for the application fee.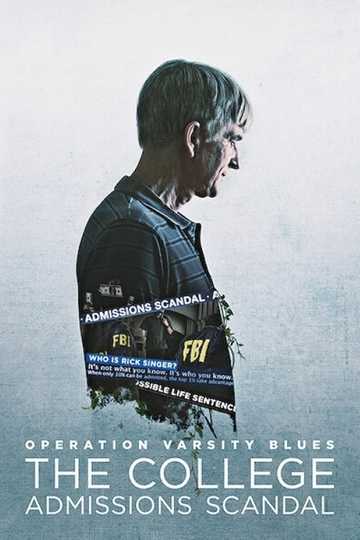 "The man behind the scandal"
1 hr 40 min
Mar 17th, 2021
---
Slaxx (Shudder)
This is a movie about a pair of jeans that murder sales associates at a trendy jeans store. There's nothing else you need to know.
Watch It If: You've spent the entire last year in comfy pajama pants and want to feel completely justified in keeping that energy going, you love tongue-in-cheek comments about capitalism veiled in bonkers premises, or at any time you've said "these pants are killing me."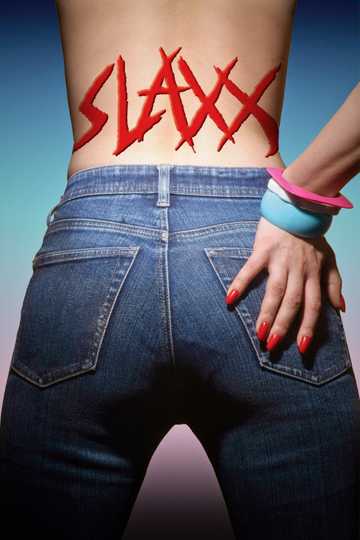 "An ass to die for."
1 hr 17 min
Mar 18th, 2021
---
Phobias (In Theaters and On Demand)
Produced by Radio Silence, the producers behind 'Ready or Not,' this film features a crazed doctor looking to weaponize fear using unethical methods (just what we need, right?). Leonardo Nam ('Westworld') plays one of five patients suffering from extreme phobias (his is technology) who is a caregiver for his ailing father. When he gets a shot at taking on the doctor, he and the other patients have to figure out how to manage their fear and focus on the real enemy.
Watch It If: You're in the mood for gory horror, and you want a taste of what we might be in for with the next entry in the 'Scream' franchise also produced by Radio Silence.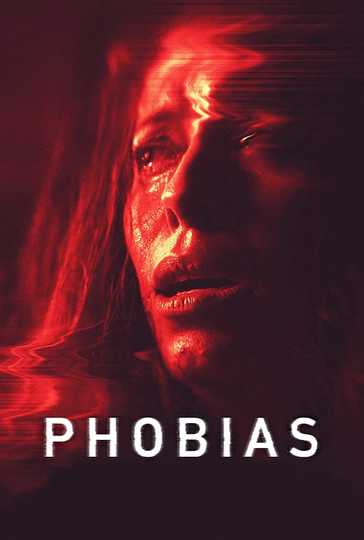 "What do you fear?"
1 hr 25 min
Feb 28th, 2021
---
Still wondering what to watch? We've put together this playlist of all the trailers for this week's new movies: