Kristen Stewart Starring in New Romantic Drama 'Love Lies Bleeding'
She'll play the partner of a female bodybuilder in the new drama.
She may have missed out on an Oscar this year following her acclaimed turn in 'Spencer', but Kristen Stewart shows no signs of slowing down.
The actor has now signed on to play one of the lead roles in director Rose Glass' next film 'Love Lies Bleeding'.
According to The Hollywood Reporter, it'll be a romantic drama set in the ultra-competitive world of bodybuilding, where contestants will do anything to succeed. The unofficial description is "a romance fueled by ego, desire and the American Dream."
'Love Lies Bleeding' will focus on a female bodybuilder who adopts the extreme qualities it takes to succeed in that pressure-filled world.
Stewart won't be bulking up for this one, though – she's playing the second lead of the film, the supportive partner of the bodybuilder. The producers and director are now busy searching for someone to play that main part, with the plan to cast as authentically as possible, which could well mean a complete newcomer.
Glass has seen success already with her first film, psychological horror movie 'Saint Maud', which focused on a nun obsessed with a patient. The movie earned her the Douglas Hickox Award for best debut director at the British Independent Film Awards, on top of 15 other nominations. It was also nominated for a BAFTA for outstanding British film of the year as well as outstanding debut by a British writer, director, or producer.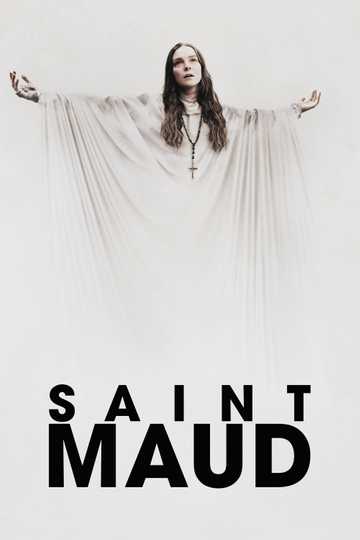 "Your Savior is Coming"
1 hr 25 min
Feb 12th, 2021
We've been wondering what she might do by way of a follow-up, and the idea of her collaborating with a talent such as Stewart is certainly an exciting one.
The script for 'Love Lies Bleeding' comes from Glass and Weronika Tofilska, a writer and director who has worked on projects including the 'His Dark Materials' adaptation for HBO.
This new indie movie represents an Avengers-style team-up between two of the best-known companies in that field, the UK's Film4, which originally developed the film alongside Glass and co., and A24, which has recently released the likes of 'Everything Everywhere All at Once' and has Alex Garland's horror 'Men' on the horizon.
A24 will produce alongside Andrea Cornwell for Lobo Films and Oliver Kassman for Escape Plan Productions.
As for Stewart, she's worked on David Cronenberg's next film, 'Crimes of the Future' and is looking to make her directorial debut with an adaptation of Lidia Yuknavitch's memoir 'The Chronology of Water'. Stewart is also loosely attached to actor Ben Foster's latest directorial effort, an untitled drama about the Beat generation poet William S. Burroughs. That film would see Stewart playing Joan Vollmer, one of the key romantic figures in Burroughs' life.
'Love Lies Bleeding' represents just the latest step for Stewart, who has shown a driving desire to work on interesting indie projects following her years in the 'Twilight' franchise.
The new romantic drama doesn't have a release date yet, which is hardly a surprise since it's still coming together. A woman determined to be a body-building champion finds her life and attitude altered by the use of steroids. Read the Plot