Actress Karen Gillan Talks 'Dual'
The 'Guardians of the Galaxy' actress discusses her new film, as well as working with Taika Waititi on 'Thor: Love and Thunder.'
Opening in theaters on April 15th is the new sci-fi comedy 'Dual,' from writer/director Riley Stearns ('The Art of Self-Defense').
The movie stars Karen Gillan ('Guardians of the Galaxy') as Sarah, a woman who is recently given a terminal diagnosis from her doctor. So her family won't feel the pain of her death, she has herself cloned and begins to teach her new self how to be her.
Trouble begins when Sarah goes into remission and is no longer dying. Now, by law, because they cannot both be the same person permanently, Sarah has one year to train before she must fight her double to the death on national TV.
In addition to Gillan, the cast also includes Aaron Paul ('El Camino: A Breaking Bad Movie'), Beulah Koale ('Hawaii Five-0'), and Theo James ('Underworld: Awakening').
Scottish actress Karen Gillan first gained attention for playing Amy Pond on 'Doctor Who' and has since gone on to appear in such popular movies as 'The Big Short,' 'The Circle,' 'Jumanji: Welcome to the Jungle,' 'Jumanji: The Next Level,' 'Gunpowder Milkshake,' and 'The Bubble.'
But she's probably best known for playing Nebula in the MCU movies 'Guardians of the Galaxy,' 'Guardians of the Galaxy Vol. 2,' 'Avengers: Infinity War,' 'Avengers: Endgame,' and the upcoming 'Thor: Love and Thunder.'
Moviefone recently had the pleasure of speaking with Karen Gillian about her work on 'Dual.' The talented actress discussed her new film, director Riley Stearns' unique vision, how the Marvel movies prepared her to play two characters at once, working with Aaron Paul, if she would ever clone herself, and working with Taika Waititi on the upcoming 'Thor: Love and Thunder.'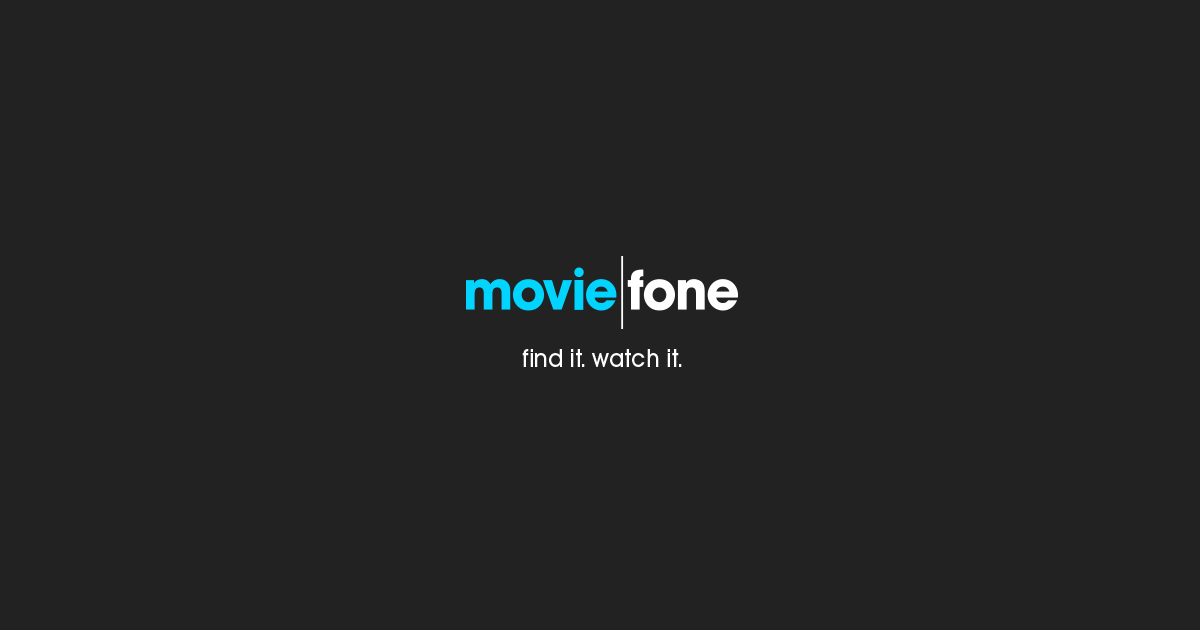 You can read our full interview with Karen Gillian about 'Dual' below or click on the video player above to watch our interviews with Gillan, Beulah Koale, and writer/director Riley Stearns.
Moviefone: To begin with, how did you get involved with this project and what was your first reaction when you read the screenplay?
Karen Gillan: I think somebody from the production company that was making it sent me the script and said, "You have to be in this. This is one of the best things I've read in ages." So, I was definitely primed for it to be really good and then I read it and I was like, "I totally agree."
It's just really unique and it's in Riley Stearns' voice. Like it could not have been written by anybody else. Then I went and explored all of his other films and realized that I had to be involved in this. He's a filmmaker that I really respect who has his own sense of identity and I want to be a part of that.
MF: What was it like working with writer/director Riley Stearns and watching him execute his unique vision for this project?
KG: It was really cool to just watch someone know exactly what they want. That's a trait that you really need in a good director, somebody who can really take the reins and be like, "This is how it's going to be." Then everybody else can kind of get in line with that overall vision. He has that in bucket loads.
He is just somebody who knows how he wants everything, how he wants the hair, how he wants the makeup, how he wants the shot, the acting, everything. That was just really nice to be guided like that and also take on the challenge of fitting into a certain established style that he already has as a filmmaker.
MF: Can you talk about your approach to playing these two separate characters and what was it like acting opposite yourself?
KG: It's really weird acting opposite yourself and I've done it now four times, which sounds ridiculous, but I'm always in sci-fi or time travel things, so I've met myself a few times along the way. So, I kind of already was in the zone before this film, which is funny, but it's tricky because you've got to obviously film both sides of the scene.
I had an amazing actress reading me my other lines so I could react off of someone. I'm watching it, thinking, "Okay. I'm going to steal what you did. I'm going to steal that for when I do my coverage and I'm probably going to do it different to the way you did that line." So, I'm trying to imagine how I would do it in the future and then react off of that. So, it's a lot of multitasking going on. I was like, "Wow. actually, I know how to do this already. Thank you, Avengers."
MF: If you were dying, and it was possible to be cloned, would you make the same choice that Sarah did?
KG: We were sort of asking each other that question along the way. I think I was saying yes initially and then it dawned on me how creepy that is. Someone told me that people are having clones made of their pets. I can't imagine cloning my dog. Apparently the personalities are different. So, I don't know what I would do. I'm going to probably say I wouldn't.
It's really interesting how somebody can have the same genetic makeup as you and yet turn out differently for some reason that we can't quite grasp. That was really interesting for me to play as an actress. It's two people who are sort of the same. Like they have the same toolkits, but they're using them differently.
My character starts off very kind of like low on confidence and self-worth, but the clone comes out extremely confident because she hasn't been beaten down by life yet. So, it's the same toolkit, but two different reactions to life.
Sarah obviously starts off very low in self-worth. Then through having to dual her clone in a dual to the death, she starts to work on herself and actually she starts to gain confidence, appreciate her life and she wants to fight for it more and more. The clone actually goes the opposite way and she starts to become more beaten down. So, they switch places at a certain point, which is really fun to play with.
MF: The actual dual in the movie takes place during a televised event, was that a commentary on reality TV?
KG: I mean, I feel like as humans we've been doing that for a really long time. Look at the gladiator times. It's like we have a morbid fascination with watching people tear each other apart. I don't know where that comes from. Now we're just seeing it on every reality television show. It's like if there's not an argument, it's not a good episode.
MF: What was your experience like working with Aaron Paul?
KG: Working with Aaron was incredible. He is such an amazing actor and one of the most generous people. Because he's such a generous person, it makes him a really generous actor. He's working to make you a better actor and I always love it when I have that type of relationship with other actors where we're working for each other rather than for ourselves. He is exactly like that. He is so funny in the movie. He's a wonderful person.
MF: Generally, what are you looking for from a scene partner?
KG: I think in a dream world we're working for each other. So, if I can work really hard when the coverage is on the other person, if I can work really hard to provoke reactions in that person and help them to where they need to be and then I receive that from them, I feel like it just results in better acting because it's reacting rather than acting. It makes each other's job easier, yet you are working harder when you're not off camera. But it's like really a nice way to work and a generous way to work.
MF: Finally, I'm sure you can't talk much about the current Marvel projects that you are working on, but what was it like collaborating with director Taika Waititi on 'Thor: Love and Thunder?'
KG: It's exactly like you'd imagine. He's a whirlwind of brilliant, chaotic, creativity. It's like a ride or something. You go in and he's just kind of running around and he's playing one of the characters in it and then he's like, "Do this. Say this." You kind of just need to cast your fate to the wind and go with it and he's going to shout lines at you. You don't know what they're going to be, but there's something so exhilarating about that. So, I had a really, really good time working with him because you just have to jump in at the deep end almost.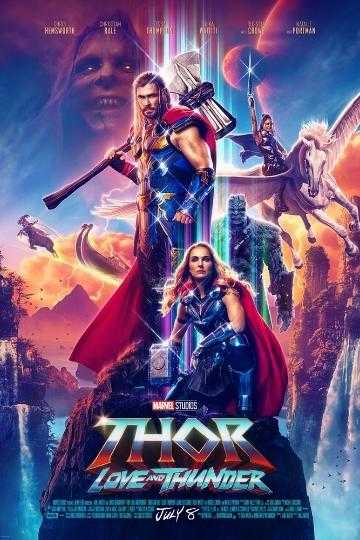 "The one is not the only."
Showtimes & Tickets
After his retirement is interrupted by Gorr the God Butcher, a galactic killer who seeks the extinction of the gods, Thor enlists the help of King Valkyrie, Korg,... Read the Plot 1 hr 34 min
Apr 15th, 2022