Jason Momoa Reveals Ben Affleck Cameo in 'Aquaman and the Lost Kingdom'
Momoa confirmed on Instagram after fans learned during a studio tour that Affleck will appear as Bruce Wayne in 'Aquaman and the Lost Kingdom.'
Looks like the Bat's out of the bag.
Or at the very least the Bruce Wayne, as a new Instagram video from 'Aquaman' star Jason Momoa revealed Warner Bros. set tour fans learning that Ben Affleck will show up in the sequel, 'Aquaman and the Lost Kingdom'.
The funny Instagram video shows Momoa greeting fans who are on a tour tram outside the stage at Warner Bros. where the 'Lost Kingdom' team have been shooting additional footage. Parked outside the stage is a trailer with a less-than-subtle 'B.A.' on the door.
"Well, it's not a f*****' secret any more is it?" chuckles Momoa, before adding, "Sorry children. That's what happens, Warner Brothers, when you walk out of your set, and there's your fans."
He then walks over to the trailer, laughing "Well, we tried to keep it a secret." There's a brief glimpse of Affleck in his trailer before Momoa swerves away. He also posted a couple of pictures of the pair larking around in a room at the studio.
Of course, it could all be a put-up, and organized as part of the build-up to the superhero sequel's arrival next year, but Momoa's genuine surprise and laughter makes us think it's real. And who doesn't love Jason Momoa with a fit of the giggles?
Bruce Wayne and Arthur Curry – Aquaman's actual name – shared the screen previously in both versions of 'Justice League', the 2017 theatrical version and Zack Snyder's extended cut, which arrived on HBO Max in 2021.
How Bruce factors into the new movie remains to be seen, but we do know that 'Aquaman and the Lost Kingdom' will take the sea hero to the titular Lost Kingdom, a part of the Atlantean Empire lost to history after the Atlanteans fell into ruin and became an underwater people.
The cast also includes the returning likes of Amber Heard as Mera, Dolph Lundgren as King Nereus, Patrick Wilson as the villainous Ocean Master (though he and Arthur appear to be working together this time, however unwillingly) and Temuera Morrison as Aquaman's father, Tom Curry.
Yahya Abdul Mateen-II is also back as Black Manta, while 'Game of Thrones' Pilou Asbæk also joined the cast in an undisclosed part.
James Wan, who guided the first film to more than $1 billion at the box office, is back directing again, working from a script by David Leslie Johnson-McGoldrick.
'Aquaman and the Lost Kingdom' will swim into theaters on March 17th next year.
In addition to his return to the undersea realms, Momoa has been busy finishing the final season of dystopian Apple TV+ series 'See' and joining the latest 'Fast & Furious' installment, 'Fast X', itself due in theaters on May 19th, 2023.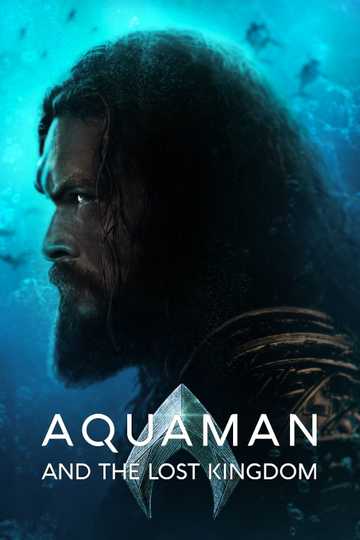 When an ancient power is unleashed, Aquaman must forge an uneasy alliance with an unlikely ally to protect Atlantis, and the world, from irreversible devastation. Read the Plot