2019 Oscars Reveal More Presenters, Including 'Black Panther' Stars
The Academy of Motion Picture Arts and Sciences is desperately trying to win back some public goodwill, after a disastrous few weeks of poor decision-making surrounding the Oscars telecast. And one way it's hoping to mend some fences is by inviting a bunch of awesome people to serve as presenters at the ceremony.
This week, the Academy revealed another round of stars who will hand out awards at the Oscars, which will air without a host for the first time in 30 years. It remains to be seen how that choice will affect the broadcast, but at least the banter between presenters should be pretty solid, if this lineup is any indication.
The latest batch of presenters is:
Elsie Fisher, Danai Gurira, Brian Tyree Henry, Michael B. Jordan, Michael Keaton, Helen Mirren, John Mulaney, Tyler Perry, Pharrell Williams, Krysten Ritter, Paul Rudd, and Michelle Yeoh.
They join the previously announced group from round one:
Awkwafina, Daniel Craig, Chris Evans, Tina Fey, Whoopi Goldberg, Brie Larson, Jennifer Lopez, Amy Poehler, Maya Rudolph, Amandla Stenberg, Charlize Theron, Tessa Thompson, and Constance Wu.
The group from round two:
Javier Bardem, Angela Bassett, Chadwick Boseman, Emilia Clarke, Laura Dern, Samuel L. Jackson, Stephan James, Keegan-Michael Key, KiKi Layne, James McAvoy, Melissa McCarthy, Jason Momoa and Sarah Paulson.
And the previously snubbed -- but thankfully finally invited -- acting winners from last year:
Allison Janney, Frances McDormand, Gary Oldman, and Sam Rockwell.
The 91st Annual Academy Awards will take place on Sunday, February 24. The show airs live on ABC.
[via: Oscars.org]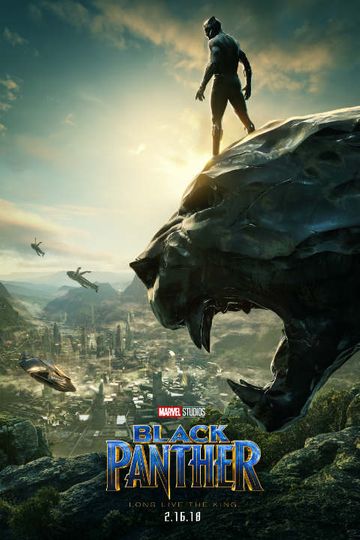 "Long live the king."
2 hr 15 min
Feb 16th, 2018
King T'Challa returns home to the reclusive, technologically advanced African nation of Wakanda to serve as his country's new leader. However, T'Challa soon finds... Read the Plot