'A Walk to Remember' Stars Mandy Moore, Shane West Revisit Film for 15th Anniversary
It has officially been 15 years since "A Walk to Remember" hit theaters, making it the perfect time for stars Mandy Moore and Shane West to take a walk down memory lane.
The two actors opened up to Entertainment Weekly about making the 2002 hit teen romance, and what they had to say was as sweet as the film itself. Moore revealed that a part of her "fell in love" with her co-star, and they also explained why they made such a great on-screen pair.
"Shane was so cool. Everything about him -- the way he dressed, the little cigarettes that he smoked, and the music he listened to," Moore told EW. "He was the character to me and there was definitely a part of me that absolutely fell in love with him."
West also saw how different they were and explained how fitting that was considering their characters' unlikely relationship.
"It was kind of perfect the way we came into the project because she was coming from this pop background at that time -- she had her song 'Candy,' and a role in the 'Princess Diaries' -- and for me I was into punk rock and so it was like completely opposites attract, or opposites are forced together to work," he said.
It's no wonder they managed to make so many people cry -- an impressive feat considering Moore was starring in her first major role and very nervous, as both she and West noted. They're both seasoned pros now, though. Moore currently stars in NBC's new hit drama "This Is Us," and West is a regular in the supernatural series "Salem."
Does anyone else feel super old now?
[via: EW]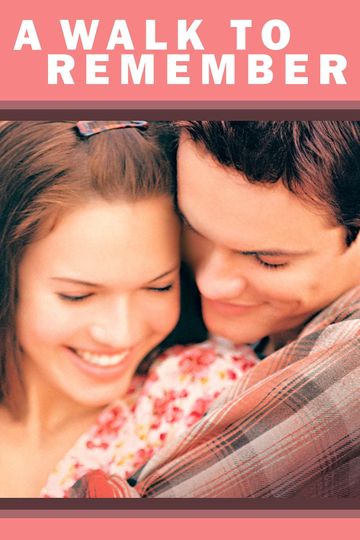 "It all comes down to who's by your side."
1 hr 41 min
Jan 25th, 2002
When the popular, restless Landon Carter is forced to participate in the school drama production he falls in love with Jamie Sullivan, the daughter of the town's... Read the Plot