Alan Tudyk to Voice Iago in 'Aladdin'
A new "Aladdin" trailer dropped this week, featuring an extended look at Disney's ambitious remake of its beloved animated classic. But while the latest clip has given audiences a whole new world of intel, there was still one character about whom almost nothing was known -- until now.
The Hollywood Reporter has the scoop about one bit of casting that so far had been kept under wraps: Just who would be voicing Iago, the wisecracking parrot who plays sidekick to the evil Jafar (portrayed by Marwan Kenzari in the new version). Though Iago has been seen flying around in clips, his signature sarcastic voice has been notably absent.
But now, the trade is reporting that Disney regular Alan Tudyk will be taking the role. Iago was originally performed by comedian Gilbert Gottfried in the 1992 film, as well as its two direct-to-video sequels.
While some "Aladdin" purists may squawk about Tudyk's casting --  after all, how could anyone ever follow Gottfried's pitch-perfect portrayal? -- the actor is actually a pretty genius choice for the part. Tudyk has become a bit of a chameleon in the voice-acting business in recent years, including taking several key roles in Mouse House flicks such as "Wreck-It Ralph" (King Candy), "Rogue One: A Star Wars Story" (droid K-2SO, for which he also performed motion-capture), and "Ralph Breaks the Internet" (KnowsMore).
Tudyk's new take on Iago is just one of many reinterpretations of classic characters that we're excited to see when "Aladdin" hits theaters on May 24.
[via: The Hollywood Reporter]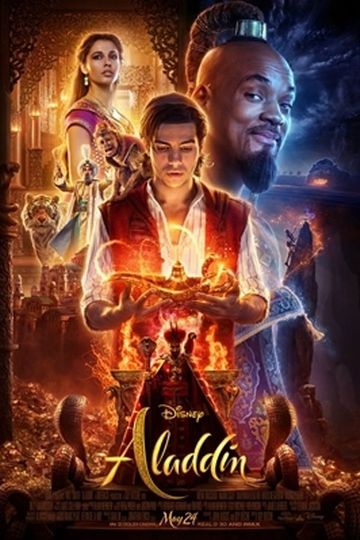 "Choose Wisely."
A kindhearted street urchin named Aladdin embarks on a magical adventure after finding a lamp that releases a wisecracking genie while a power-hungry Grand Vizier... Read the Plot