New 'Allied' Teaser Starring Brad Pitt and Marion Cotillard Drops Amid Cheating Rumors
The celebrity gossip sphere was rocked Tuesday morning when news broke that Angelina Jolie had filed for divorce from husband Brad Pitt after two years of marriage and 12 years together. Among the many rumors circulating about the reasoning behind the split is a report from Page Six that alleges that Pitt had an affair with his costar Marion Cotillard while filming the upcoming WWII drama "Allied." In a conveniently-timed coincidence, studio Paramount just dropped a new teaser for the flick on Tuesday afternoon, for those looking for onscreen clues about the alleged fling.

Like the first trailer, this new clip is full of action and romance, leaning a bit more heavily into the latter side of the equation, as rival assassins Pitt and Cotillard fall in love and return to London together to marry and raise a family. But is Cotillard still conducting some spy work on the side? And what does this mean for their marriage?
Several prominent tabloid outlets -- including TMZ and People -- have already debunked Page Six's claims that Cotillard was a factor in the Brangelina divorce. Instead, those sites are indicating that it's Pitt's alleged anger issues and his and Jolie's disagreements over raising their six children that led to their split.
"Allied" is due in theaters on November 23.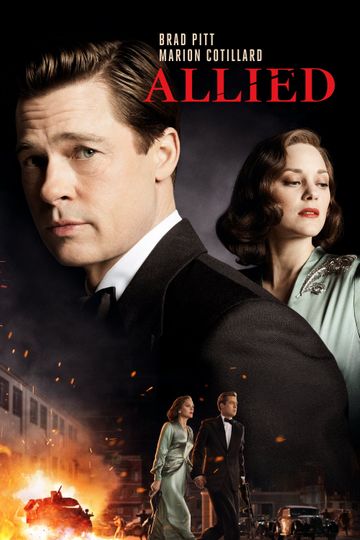 "The enemy is listening."
In 1942, an intelligence officer in North Africa encounters a female French Resistance fighter on a deadly mission behind enemy lines. When they reunite in London,... Read the Plot