Marion Cotillard Drops Big News Amid Brad Pitt Cheating Rumors
It didn't take long for Brad Pitt's "Allied" co-star Marion Cotillard to get dragged into the cheating rumors swirling amid the actor's pending divorce from longtime partner Angelina Jolie. However, Cotillard quickly set the record straight, denying allegations and revealing big news at the same time.
Cotillard referred to the rumors as a "crafted conversation" and made it clear that actor-slash-director Guillaume Canet -- with whom she has been in a relationship since 2007 -- is "the man of [her] life." The two have a 5-year-old son, and as it turns out, they're currently expecting another baby.
The actress seemed very reluctant to get involved in the conversation, but with the rumors touching on such a sensitive issue for her loved ones, she clearly felt compelled to respond.
"This is going to be my first and only reaction to the whirlwind news that broke 24 hours ago and that I was swept up into," Cotillard wrote in a statement on Instagram. "I am not used to commenting on things like this nor taking them seriously but as this situation is spiraling and affecting people I love, I have to speak up."
She made it clear that her relationship with Canet is very much still on. "He is my love, my best friend, the only one that I need," she wrote.
As for Pitt and Jolie, she had nothing but positive wishes for them. She shared her respect for both and her hope that they will "find peace in this very tumultuous moment."
Hopefully, Cotillard and her growing family will find some peace of their own as well, especially now that she has cleared the air.
[via: Instagram]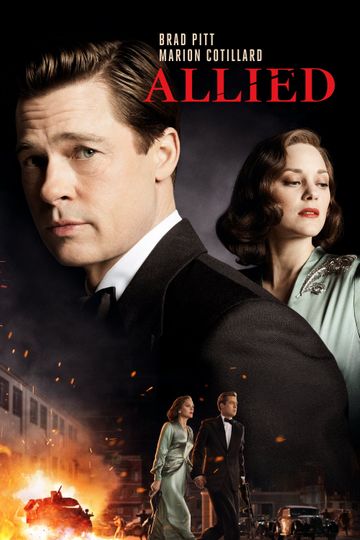 "The enemy is listening."
In 1942, an intelligence officer in North Africa encounters a female French Resistance fighter on a deadly mission behind enemy lines. When they reunite in London,... Read the Plot