Amber Heard Shows Off Mera's Very Red Hair in New 'Aquaman' Team Photo
Well, no one is going to miss Amber Heard on the set of "Aquaman," that's for sure.
From DC's villainous Poison Ivy to Marvel's heroic Medusa, comic books just love a fiery redhead, and Heard's Mera shares the same bold look. Mera and title star Jason Momoa are currently filming DC's "Aquaman," directed by James Wan, and you can see the trio in Heard's latest set photo:
Water break@prideofgypsies@creepypuppet#aquamanpic.twitter.com/aLzvJuIvO8

— Amber Heard (@realamberheard) July 7, 2017
We first got a look at that bright hair in photos shared back in May, after Amber Heard's first day on the "Aquaman" set.
Mera will debut in "Justice League" this November, and the first photo shared of her Queen of Atlantis seemed to show a less bright hair color ... or that could just be from director Zack Snyder's lighting: The brighter red hair for "Aquaman" does look faithful to the DC comics character, which suggests good things for purists. Either way, she looks stunning, and we're excited to see more from her, Momoa, and the whole "Aquaman" crew.
"Justice League" opens November 17. "Aquaman" opens December 21, 2018.
Want more stuff like this? Like us on Facebook.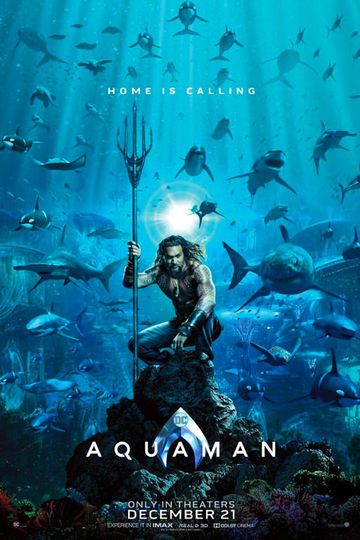 "Home Is Calling"
2 hr 23 min
Dec 21st, 2018
Once home to the most advanced civilization on Earth, Atlantis is now an underwater kingdom ruled by the power-hungry King Orm. With a vast army at his disposal,... Read the Plot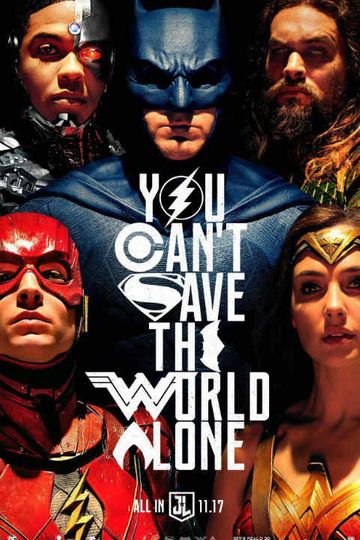 "You can't save the world alone"
Fuelled by his restored faith in humanity and inspired by Superman's selfless act, Bruce Wayne and Diana Prince assemble a team of metahumans consisting of Barry... Read the Plot